The new Governor of the Central Bank of Ireland has said he agrees in full with the conclusions of an investigation of his handling of the aftermath of the leaking of the national budget in New Zealand in May.
In a letter to Minister for Finance Pachal Donohoe, published on his department's website, Gabriel Makhlouf reiterated his view that the probe into his actions, carried out by New Zealand's Deputy State Services Commission, John Ombler, had been conducted thoroughly and fairly.
"I have reflected on Mr Ombler's conclusions and agree with them in full," Mr Makhlouf wrote.
"In hindsight, I accept that I could have described the incident more clearly and with a different emphasis. I was pleased that my honesty, integrity and political neutrality are not in question."
Mr Maklouf also acknowledged that the release of budget information two days before budget day was a "serious matter" and as Secretary to the Treasury in New Zealand, he was ultimately responsible for maintaining the embargo.
"My immediate focus was to ensure that further material was not released, that the budget was delivered on schedule and that we learned the lessons from what had happened to avoid its repetition," he said.
In the letter, the new Central Bank boss also quoted from aspects of Mr Ombler's report, which stated he acted in good faith, that his view was sincerely held and honest, and that he acted in a politically neutral manner.
"I am a dedicated and committed public servant and am looking forward to starting my role as Governor and having the honour of serving the Irish people, working with my team at the Central Bank," he wrote.
Mr Makhlouf had been facing calls from opposition politicians here to state publicly that he accepted the findings of the investigation into his actions before he begins his new role in September.
Minister for Finance Paschal Donohoe had however backed the appointment and said the incoming Governor of the Central Bank would make a statement addressing the controversy before taking up his new role.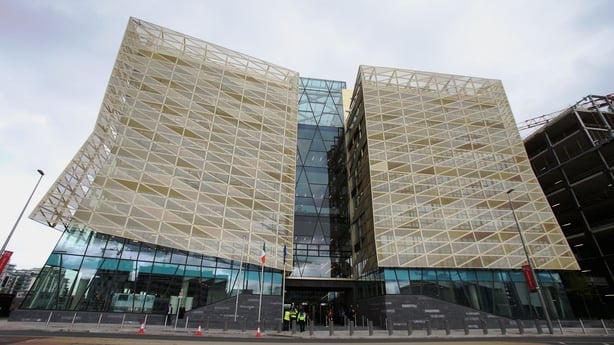 In June, New Zealand's State Services Commission criticised Mr Makhlouf's "clumsy" handling of the embarrassing budget leak.
Mr Makhlouf initially said the leaks resulted from systematic and deliberate hacking.
However, it soon emerged that the treasury had not fallen victim to a sophisticated cyber-attack, but had accidentally published budget details on its website.
The State Services Commission said in June that Mr Makhlouf was more intent on blaming others for the security breach than addressing his own failures and those of his department.
"I have concluded that Mr Makhlouf failed to take personal responsibility for the treasury security failure and his subsequent handling of the situation fell well short of my expectations," SSC chief Peter Hughes said at the time.
"Mr Makhlouf is accountable for that and I'm calling it out."