KPMG's latest Venture Pulse report shows that a total of $120.9m was raised over 14 deals in Ireland, with the largest deals in the IT and healthcare sectors.
The KPMG report covers the second quarter of this year.
It reveals that overall venture capital investment globally held steady in the second quarter of 2019, reaching $52.7 billion, down from $56.2 billion in the first quarter.
US and European investment remained relatively robust, but investment in Asia was weak for the second quarter in a row, reaching only $10.1 billion as Chinese mega deals saw a slowdown.
In Ireland, personal health testing company LetsGetChecked raised $30m to scale the manufacture and sale of its diagnostic products in the US and globally.
Irish life science technology business Avectas also raised $10m, in a round led by leading pharma investor Seamus Mulligan. 
IT companies Immedis, whose logo will have been spotted on recent British Open winner Shane Lowry, raised $29.1m in the second quarter of this year. 
UBiqube Solutions, the global software supplier and Glofox, which provides boutique fitness and gym management software, also raised $23.3m and $10m respectively.
Anna Scally, Partner and Fintech Lead at KPMG in Ireland, said it was not surprising that the largest deals closing in Ireland during the second quarter were in the healthcare and IT sectors.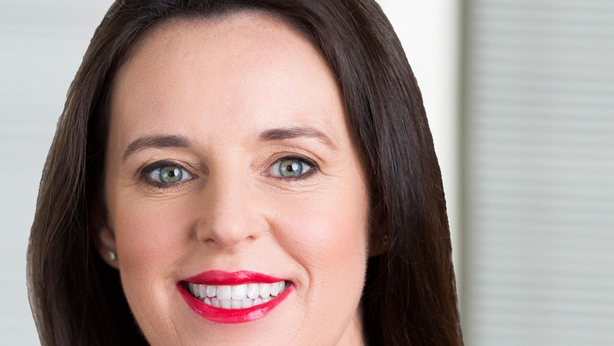 "We are global leaders in these areas and it is great to see quality Irish companies attracting investment from both domestic and international investors," Ms Scally said. 
Ms Scally said that Ireland continues to be a great location for Irish companies to build global businesses. 
"It also continues to be the location of choice for foreign companies looking to expand into Europe and for those companies concerned about the impact of Brexit on their business," she said. 
"We've seen a lot of activity this year, from TD Securities and Reddit opening new offices, to mobile and cloud software company Deem announcing plans to open their European Innovation Centre in Dublin," she added.
Today's Venture Pulse report shows that the top four financings for the quarter came from four different countries.
They included a $1.1 billion investment in OYO Rooms in India, $1 billion to Rappi in Colombia, $1 billion to JD Health in China and a $1 billion investment in Flexport in the US.
It also noted that venture capital continued to pour into Europe, reaching $8.7 billion and surpassing the previous record of $8.5 billion set in the first quarter of 2019.  
There were 10 deals over or at $170m in value, led by top deals Deliveroo ($575m), AUTO1 Group ($535.9m) and GetYourGuide ($484m).
While VC investment in the UK was well-off of historical highs, increasing investment in the Nordic countries, France, Spain and Poland combined with steady investment in more established innovation centres including Germany helped keep investment in the region high during the three month period.
Investment in the US also remained strong, reaching $31.5 billion on 2,379 deals as the result of a strong economy, solid performance of the public markets and expectations of lower interest rates.
The biggest deals for the quarter included Flexport ($1 billion) and DoorDash ($600m) from San Francisco, followed by New York-based automation firm UiPath that raised $568m.