Ibec has called for measures to grow indigenous Irish enterprise and reinvent Ireland's offering to multinational firms to be included in October's budget.
Its pre-budget submission also seeks action to address the demands of a rapidly changing labour market, to help businesses attract and retain the best talent and to help companies prepare for Brexit.
Ireland's largest employers' organisation said Budget 2020 could be the most strategically important one faced by the State in a generation and so brave and necessary steps are needed to protect the Irish business model.
It cites changes to global corporation tax policy, Brexit, a challenging international trading environment and a rapidly expanding population among the many threats currently facing the Irish economy.
But Ibec says with the country currently enjoying windfall corporate taxes and strong growth in household incomes, there is an opportunity to face and tackle the challenges from a position of strength.
"The Exchequer has received a €14.3 billion corporate tax surprise over the past four years, but we haven't used this revenue wisely," Ibec's Director of Policy and Public Affairs Fergal O'Brien said, noting that much of it had been absorbed into day-to-day spending.

"We need to put that money into a Strategic Investement Fund, and one we can get our hands on. Not something too restrictive like the Rainy Day Fund."
"The priority has to be around innovation, education and infrastructure. On all three, we're not performing strongly enough. We have an ambitious National Development Plan but projects are not proceeding as fast as they should," he added.
Asked if the proceeds should be used to reduce our significant national debt, Mr O'Brien said investing in productive areas of the economy would shield us from any potential increase in debt servicing costs.
"Our borrowing costs could go up, but it's more likely that investors will look at the potential growth rate for the economy. If they can see economy with capacity to grow, even if in a cyclical downturn, then the markets will respond in terms of cost of finance," he said.
Ibec said indigenous businesses must be supported through tax policy changes including reform of Capital Gains Tax, the R&D tax credit and the Employment Incentive and Investment Scheme (EIIS).
"Given the wide range of imbalance and uncertainty in business, personal and environmental tax, we also think that it is time for Government to set up a new Commission of Taxation to ensure that the tax system is sustainable in the decades ahead," said Fergal O'Brien.
Ibec also warned that reform of global corporation tax through the OECD means Ireland has never faced greater challenges to its model for attracting multinational investment.
As a result, it said, radical improvements are needed in areas like education, infrastructure, innovation, and tax supports for advanced manufacturing to protect Ireland's attractiveness as a place to invest.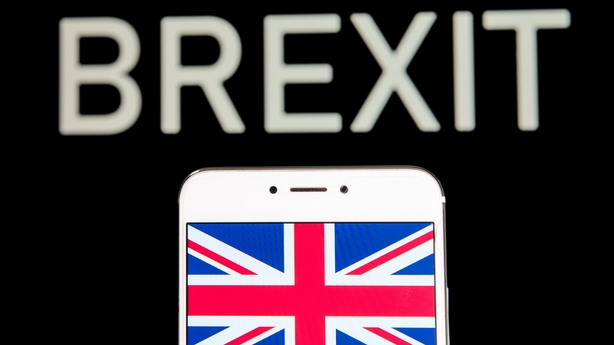 Businesses must also receive more support in getting ready for Brexit, it claimed, both in terms of preparation and mitigation of the effects.
This includes plans for measures to stabilise the wider economy and particular sectors in the event that Britain leaves the EU without a deal.
The high cost of housing, long commutes and environmental challenges must also be dealt with in the budget through investment, Ibec said, so that businesses can continue to attract and retain the best talent.
The high cost of development land must also be urgently addressed, while the National Development Plan needs to be delivered and climate change tackled.
Employers also want measures to deal with the key labour market challenges posed by the rapidly changing labour market, including inadequate childcare, the under-funding of higher education and insufficient supports for share option schemes.