The Central Bank has fined Wells Fargo Bank International Unlimited Company (WFBI) €5.88m for "serious failings" in its regulatory reporting capability and compliance. 
The fine is the second biggest ever imposed by the Central Bank and comes after it fined Permanent TSB €21m in May for "serious failings" in relation to 2,007 of its tracker mortgage customer accounts. 
WFBI is a wholly-owned and indirect subsidiary of US multinational bank Wells Fargo & Company.
It admitted to five breaches of regulations, which varied in duration and occurred between January 2014 and February 2019.  
The Central Bank said it found serious and systemic failings in the company's regulatory reporting capability, including the failure to calculate and report accurately its capital position.
The company also failed to periodically monetise a sample of liquid assets, while its weak governance arrangements included the lack of robust board and senior management oversight.
WFBI was also found to have inadequate internal control mechanisms including a failure to properly document processes and procedures.
The Central Bank also found an inadequate review by internal audit of regulatory reporting processes and procedures.
Finally, the company also admitted to weaknesses in its IT systems, while a significant number of manual adjustments were used to prepare regulatory returns.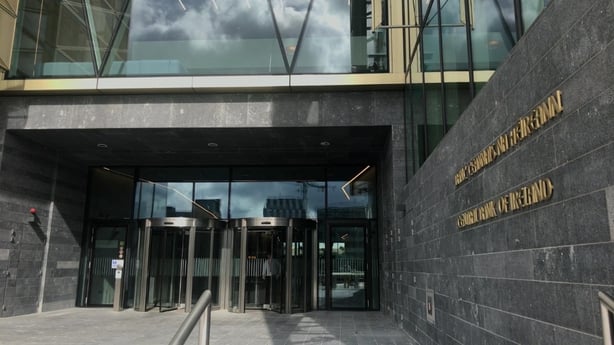 In a statement, WFBI said it takes its regulatory obligations seriously and said it is committed to complying fully with regulatory requirements. 
It pointed out that the breaches concerned regulatory reporting and did not affect its customers. 
"We have made significant improvements to our systems, processes and resources for regulatory reporting to the Central Bank of Ireland since these events. 
Central Bank fines Well Fargo's Irish subsidiary €5.88m pic.twitter.com/ImT7xNjRZ0

— RTÉ Business (@RTEbusiness) July 5, 2019
"We have also integrated continuous review and improvement into how we operate to ensure that our regulatory reporting to the CBI continues to be complete, timely and accurate," it added.
The Central Bank said the company's governance arrangements and internal controls relating to regulatory reporting requirements in place at the time were inadequate to such an extent that it did not detect its own non-compliance with those requirements.
Seána Cunningham, the Central Bank's Director of Enforcement and Anti-Money Laundering, said WFBI's serious failings are of concern to the Central Bank and indicate that there was a poor compliance culture as it pertained to regulatory reporting. 
Ms Cunningham said the financial penalty reflects the widespread systemic failures in this instance, and the importance of regulatory returns as a tool used by the Central Bank to supervise firms.
"It is a minimum requirement of being regulated by the Central Bank that firms submit accurate and timely regulatory returns. Regulatory returns are a tool used by the Central Bank to monitor the financial position of credit institutions and the risks to which they are exposed," Ms Cunningham said. 
"The submission of inaccurate information undermines the Central Bank's ability to properly supervise," she added.
The central banker stressed that the miscalculation and misreporting of the company's capital position, in particular, is a fundamental failure. 
"A firm understanding its capital position, and the accurate reporting of this in its returns are of paramount importance to understanding its safety and soundness.
"This enforcement action refers to failings in relation to both capital reporting and liquidity testing.  For that reason it is considered to be particularly serious," Ms Cunningham added.
Wells Fargo initially did not complete required remedial action in 2017 but has since taken the necessary steps to rectify the failings, the Central Bank said.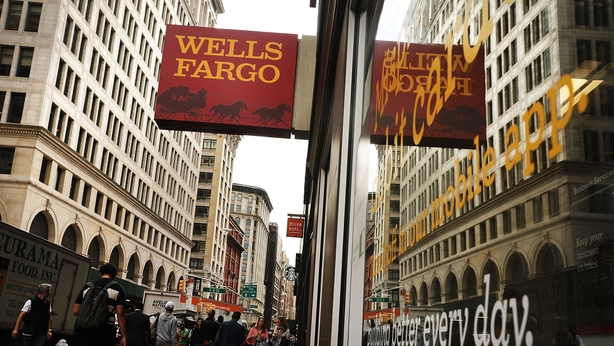 That reduced the fine from the "appropriate level" of €8.4m to €5.88m, in line with its settlement procedures.
Today's fine marks the Central Bank's 131st settlement since 2006 under its Administrative Sanctions Procedure, bringing the total fines imposed by it to over €96m.
Last week it fined an Irish subsidiary of US investment bank JP Morgan €1.6m after it was found to have breached Irish financial services regulations.
Wells Fargo, the fourth-largest US bank by assets, has been beset by a string of mis-selling scandals in its home market, prompting billions of dollars in fines and an unprecedented cap on its balance sheet by the Federal Reserve. 
Its Irish incorporated business has branches in London and Frankfurt, offering corporate lending across Europe, according to the bank's website. It had a turnover of $586m last year.