US President Donald Trump has again ridiculed the US Federal Reserve chair, saying the United States would instead do better under European Central Bank chief Mario Draghi.
The remarks showed the president's grudge match with Fed chair Jerome Powell has not cooled even though policymakers in recent weeks have said they may soon cut interest rates, just as Mr Trump has demanded.
"We should have Draghi instead of our Fed person. Draghi, as you know, last week he said lower interest rates, we are going to stimulate the economy," Trump said during an interview with Fox Business.
"And with us we have a Fed that keeps raising interest rates. I mean, you explain that one."
Mr Draghi last week dangled the possibility of an interest rate cut in light of weak economic growth and sluggish inflation.
The remarks drew accusations from Mr Trump that the ECB was deliberately trying to weaken the euro against the dollar to make European exports more competitive - something Mr Draghi quickly denied.
However Mr Trump has bitterly attacked the US central bank since last year, accusing it of tightening monetary policy too quickly and preventing what he says could be skyrocketing economic growth.
Mr Powell has responded, saying the Fed is politically independent and that he cannot be fired at will by the president.
In public remarks on yesterday, Mr Powell also said research showed that political interference in monetary policy harmed economies.
"He's trying to prove how tough he is by not getting pushed around. Here's a guy, nobody ever heard of him before and now I made him and he wants to show how tough he is. He's not doing a good job," Mr Trump said.
"I have the right to fire him," he added. "I never suggested I was gonna do that."
US Federal Reserve officials yesterday pushed back on market expectations and presidential pressure for it to deliver a significant US interest rate cut of half a percentage point as soon as its next meeting.
"The Fed is insulated from short-term political pressures," Jerome Powell said.
Asked later about the possibility of disappointing markets by not delivering a cut, Powell added, "We're not in the business, really, of trying to work through short-term movements in financial conditions.
"We have to look through that," he stressed.
But he said he and his colleagues are currently grappling with whether uncertainties around US tariffs, Washington's conflict with trading partners and tame inflation require a rate cut.
St Louis Federal Reserve Bank President James Bullard said he does not think the US economic situation is dire enough to warrant cutting rates by a half-percentage point at its next meeting in July, even though he pushed to lower rates last week.
"Just sitting here today, I think 50 basis points would be over done," Bullard said in an interview with Bloomberg Television.
"I don't think the situation really calls for that, but I would be willing to go 25 basis points."
At a meeting last Wednesday, the US Fed left interest rates on hold but signaled reductions beginning as early as July.
Bullard dissented, arguing that weak inflation and uncertainties about the outlook for economic growth warranted a rate cut.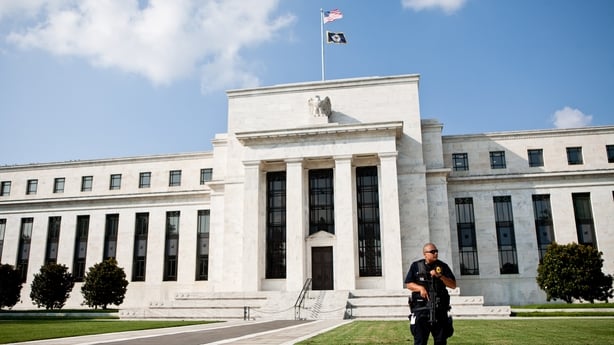 Richmond Federal Reserve President Thomas Barkin said there was a risk of recession for the US but when asked if a rate cut might be needed this year, he said: "I don't know."
Investors have long been anticipating rate cuts this year even as Fed policymakers had once suggested such a move would have been premature or even irresponsible in light of a strong labour market and lofty asset prices.
Investors still appear to be predicting a cut next month but have scaled back more aggressive bets that the cut would be half a percentage point.
The Fed's rate-setting committee next gathers on July 30-31.
In the meantime, policymakers will be closely watching data on US economic growth and jobs as well as the G20 summit in Osaka, Japan, at the end of the week, where Trump is due to meet one-on-one with at least eight world leaders, including ChineseP resident Xi Jinping, for discussions on trade.
The two leaders have been at odds on the terms of a trade deal that could resolve months of disagreements that have led to tit-for-tat tariffs.
Jerome Powell said that, while the tariffs themselves have not yet been catastrophic for the US economy, whose growth prospects remains strong, trade tensions could hurt markets and confidence going forward.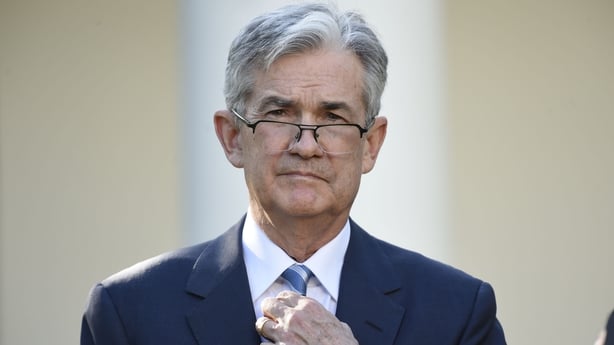 The Fed has also been worried that inflation currently shy of its 2%-a-year goal could become embedded in people's expectations. That could restrain spending and make it more likely rates will have to fall back to zero from their current 2.25-2.50% level.