Aer Lingus is set to get six new Airbus A321XLR aircraft, which will enable it to launch new routes beyond the US east coast and Canada.
The owner of Aer Lingus, International Airlines Group, also said it has ordered eight Airbus A321XLRs for its Iberia airline.
Airbus launched the A321XLR, which has a range of up to 4,700 nautical miles, at the Paris Airshow yesterday.
Aer Lingus and Iberia will be among the launch customers for the extra long-range narrowbody aircraft with their first deliveries scheduled for 2023.
The A321XLR will be used to expand both Aer Lingus and Iberia's existing longhaul fleets.
Each aircraft will be fitted with Economy and Business cabins including full flat seats and they will also feature the same inflight entertainment and internet connectivity and as new generation longhaul aircraft.
Aer Lingus is already taking eight A321neo LR planes on lease with the first delivery scheduled for this summer.
"The A321XLR has the same unit cost as a widebody longhaul aircraft which will enable profitable network expansion," commented IAG's chief executive Willie Walsh.
"This will strengthen both Dublin and Madrid hubs providing new transatlantic routes and additional flexibility for connecting passengers. These aircraft will also bring further cost efficiencies and environmental benefits," Willie Walsh added.
IAG gives Boeing a boost
Meanwhile, US aircraft giant Boeing got a welcome vote of confidence in its beleaguered 737 MAX plane as IAG said it wanted to buy 200 of the planes.
The companies said they had signed a letter of intent for the purchase, the first since the 737 MAXs were grounded in March after two of them crashed within six months of each other, killing 346 people.
At list prices the order would be worth $24 billion, but IAG noted that it had negotiated "a substantial discount."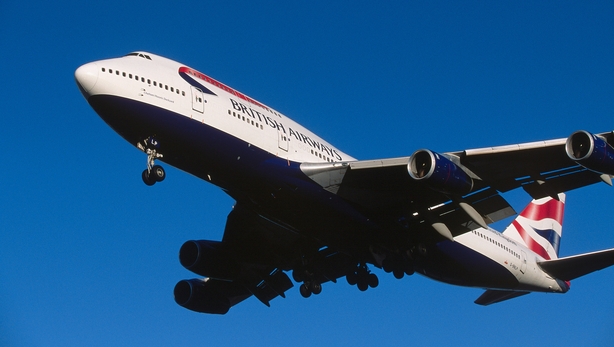 It was a coup for Boeing since up to now IAG has been a longtime client of Airbus for its single-aisle jets, used on some of its most popular routes.
"We have every confidence in Boeing and expect that the aircraft will make a successful return to service in the coming months having received approval from the regulators," IAG's chief Willie Walsh said in a statement.
Mr Walsh is not a stranger to Boeing, however, having started his career as a pilot flying 737-200s, the precursor to the MAX.
The deal came as a surprise to aviation executives at the Paris Air Show this week, where many firms are still reeling from the industry-wide fallout of the accidents.
Boeing is battling to regain the trust of passengers, pilots and regulators after a 737 operated by Indonesia's Lion Air crashed last October, followed by an Ethiopian Airlines jet in March.
Executives apologised again as the air show opened for its handling of the disasters, vowing a thorough review of its production processes as it seeks a fix for the anti-stall system suspected of causing the crashes.
"Our priority is doing everything to get this plane safely returned to service. It is a pivotal moment for all of us," Boeing's head of commercial aircraft Kevin McAllister said at the Paris Air Show yesterday.