The chairman of Bank of Ireland has assured shareholders that the bank is well positioned to handle any future downturn in the economy, should it occur.
Patrick Kennedy said the market today is very different to where it was ten years ago, with a property market for example, that is demand led and not credit led.
Addressing the bank's AGM in Dublin, Mr Kennedy said the scale of new mortgage lending is way below where it was during the boom and is well below comparable to international standards of today.
He said the rule book from the regulator has also changed, with new macro prudential rules in place.
Mr Kennedy also said Bank of Ireland's credit management has changed with rules much tighter and stronger than before.
He also spoke about the bank's culture, saying there is much to be proud of in its existing culture, but added that it knows there are things it still needs to improve.
The chairman also confirmed that the bank is working towards reducing the level of non-performing loans to the ECB target of 5%.
Mr Kennedy said that at the end of last year, its bad loans had fallen to 6.3% of the overall loan book - the lowest level in the Irish banking system.
Bank of Ireland's main markets strong despite Brexit, AGM hears pic.twitter.com/nbm6Z08dV0

— RTÉ Business (@RTEbusiness) May 14, 2019
Asked by a shareholder about the bank's response to recent ATM thefts, chief executive Francesca McDonagh said unfortunately the company has had three incidents of ATM robbery in recent months.
She said thankfully that no customers or colleagues had been caught up in the incidents and the bank's priority is to enable customers to be able to engage across all channels in a safe and reliable way.
As a result, she said, in each case the bank's focus was to get ATMs back up and running as quickly as possible and it also opened branches on Saturdays to ensure community access to cash was not impacted.
She added that Bank of Ireland is always working to maintain security on ATMs and its focus is very much on maintaining safe and consistent cash services across all its ATMs in the state.
Mr Kennedy, who was speaking at his first AGM since taking up the role, said it was an exciting time to be at Bank of Ireland as it is building on transformations.
He said the economies of the bank's main markets remain supportive with the core market of Ireland strong.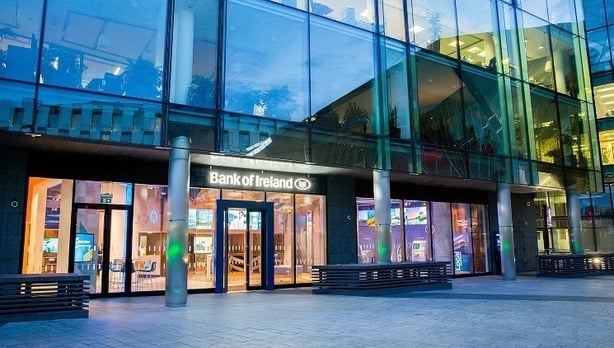 He added that the UK market is also strong. Brexit is causing uncertainty, he said, but Bank of Ireland's focus is on managing the risk that arises to both the group and customers.
A number of shareholders at today's AGM complained about cutbacks to front line staffing in Bank of Ireland branches.
Mr Kennedy said a number of branches had been upgraded in the last year and 250 more staff are now working on the frontline serving customers.
Members of the board were also criticised for not holding many, if any, shares themselves, with one shareholder saying they need to have "skin in the game".
Mr Kennedy said the board's holding this year is higher than it was last year and three directors have purchased shares since the annual report was printed.
He also offered an assurance that the commitment of the board is completely aligned with shareholders in growing the value of the business.
In response to a question about increases in fees and charges, Ms McDonagh said the bank is always reviewing them to ensure they are fair, competitive and transparent.