The chief executive of Dalata Hotel Group has told shareholders that he hopes that the company will announce a number of new opportunities before the end of the year.
Speaking at the company's AGM in Dublin this morning, Pat McCann said the firm is well in control of its rapid expansion, and is acutely aware of what it needs to do to maintain that growth.
The Dalata boss said the firm had chosen 20 UK cities where it sees opportunity and remains very focused on its expansion plans there.
He later told journalists that the company is looking at the continental European market, but dismissed suggestions that it might expand into it within the next year to two.
However, he added that such a move could happen within the next five years and said Dalata has done a lot of research in Germany.
Mr McCann reiterated his opposition to any suggestion that Dalata might build a 1,000 bed hotel in Dublin.
He said such a project would not work, is unsustainable and with such a level of rooms the occupancy would peak and trough at an alarming rate.
He added that it could cost up to €400m to build and trying to get a return from that would be difficult.
Pat McCann said the firm has been approached a number of times around the issue but has said no to it each time as it would represent too high a risk.
In response to a question from a shareholder about the fact that the board only has one female director on it, chairman John Hennessy said the issue of gender diversity on boards is a live one, that Dalata is not blind to it and it is very much on their minds.
He said that while the view is that the company needs the best person for the job, it is very much open to directors being male or female or from any other minority group.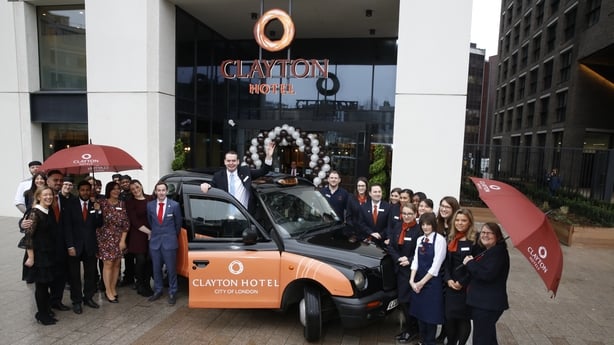 Mr McCann also said he did not wish to use Brexit uncertainty as an excuse as Dalata is not as exposed to it as other players in the market.
This is because it has maintained a focus on core business such as corporate guests and tour operators, he added.
The hotel boss also said that the increase in the VAT rate had not impacted Dalata but there is no doubt it has effected provincial hotels.
Shareholders at today's AGM also heard that Dalata's revenue per available room (RevPAR) was up 2.4% in the first quarter of the year compared to a flat overall performance in the Dublin market.
RevPAR growth in its Regional Ireland hotels is also positive and ahead of the market as a whole.
Today's statement said the strong momentum the hotel group had seen last year has continued into 2019.
It said its six new hotels that opened "on time and on budget" during 2018 and early 2019 are progressing
well.
Maldron Hotel Belfast City and Maldron Hotel Kevin Street, Dublin opened in March and July. In the final quarter of 2018, the company opened three new hotels - Clayton Hotel Charlemont in Dublin, Maldron Hotel South Mall in Cork and Maldron Hotel Newcastle.
In January of this year, it also opened the newly acquired Clayton Hotel City of London.
"Overall, the group's trading performance in the first four months of 2019 is in line with our expectations and ahead of the first four months of 2018," the company's chairman John Hennessy said.
He added that Dalata's trading in the second quarter remains encouraging and the outlook for the first six months of the year is positive.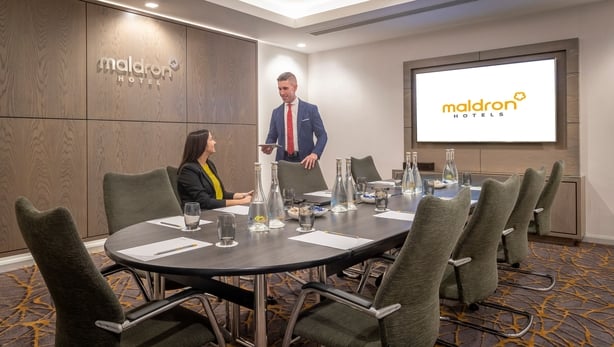 The Dalata chairman said the hotel group's pipeline of almost 2,200 rooms is scheduled to open between late 2020 and Q2 2021.
He said the new hotels are ideally situated in "prime city-centre locations" in Bristol, Manchester, Glasgow, Birmingham and Dublin.
"We remain very encouraged about our opportunities for growth and are currently looking at extensions to our existing properties as well as securing additional hotel leases in our 20 target cities in the UK," he added.
John Hennessy also said that the company continues to monitor the possible outcome from Brexit.
"Our position remains that there will be both challenges and opportunities for Dalata. We are confident that 2019 will be another exciting year for the group," he added.