New Zealand's Treasury Chief Gabriel Makhlouf has been named as the Central Bank's new Governor.
In a statement the Minister for Finance, Paschal Donohoe, said Mr Makhlouf will take up the role of Governor in September.
Mr Makhlouf will replace Professor Philip Lane, who is taking up the chief economist's job at the European Central Bank. Professor Lane is due to start his new job in June.
Mr Makhlouf is currently the Treasury Secretary and CEO of New Zealand's Treasury, and is also the New Zealand government's chief economic and financial adviser.
In that role, he provides advice on the New Zealand government's main economic framework, on its fiscal strategy and on achieving value for money from its investments.
A former top UK civil servant, he served as principal private secretary to then British finance minister Gordon Brown before being appointed secretary to the New Zealand treasury in 2011.
Mr Makhlouf will sit on the governing council of the ECB as part of the new role, the first time Ireland will have two rate setters.
He will take up the position on 1 September and it will be up to the Central Bank Commission, which manages the activities of the bank, to appoint a temporary governor for the three-month period after Professor Lane's departure, the Department of Finance said in a statement.
Mr Makhlouf becomes the first non-Irish national to lead the bank after emerging from a shortlist that included one of Professor Lane's two deputies, Sharon Donnery.
Ms Donnery narrowly lost out in the race to head the ECB's supervisory arm last year.
He takes on an economy that has been the best performing in Europe since 2014, but may face a risk of either overheating or another major challenge if the UK ends up leaving the European Union without a deal to smooth the transition.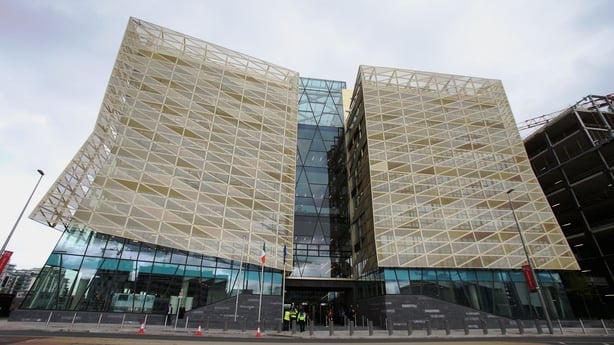 The Central Bank's supervisory capabilities will also be tested during his seven-year term after more than 100 financial services firms applied to the bank to set up or extend operations in Ireland as a result of Brexit.
In a statement, Minister Donohoe said the new appointment follows "a rigourous and comprehensive international process".
This included an extensive executive search by Merc Partners who were appointed to manage both expressions of interest from the public call and directly approach potential candidates on a global scale throughout Europe, America, and Australasia.
Mr Donohoe said there was a high level of interest in the competition and the interview panel undertook a "thorough and detailed shortlisting exercise" before interviewing candidates. 
Mr Makhlouf was the interview panel's recommended candidate, he added.
Mr Makhlouf previously worked in the UK civil service, and was also chairman of the world's main tax rule-making body - the Committee on Fiscal Affairs - at the OECD in Paris. He was also responsible for the UK's Government Banking Service.
"I am delighted to nominate a person of Gabriel Makhlouf's international calibre for appointment as Governor of our Central Bank," Paschal Donohoe said. 
"Gabriel has demonstrated his broad and detailed knowledge, of economics, financial markets, monetary policy, and fiscal policy, and has the experience of leading a large and complex public service organisation of 10,000 people (Her Majesty's Revenue and Customs' Debt Management & Banking Directorate)," Mr Donohoe said.
Mr Makhlouf's appointment is still dependent on the President's approval.