UK clothing chain Next today said warm weather over the Easter holiday drove a 4.5% rise in full-price first-quarter sales, beating its own forecasts of a 3.2% rise.
Next trades from more than 500 stores in Britain and Ireland, about 200 stores in 40 other countries and its Directory online business.
It said full-price sales from stores fell 3.6% in the 13 weeks to April 27, while online sales rose 11.8%.
"We always expected the first quarter to be good this year because it was hampered a lot by the weather last year, with all those blizzards, and then towards the end we were given a further boost by the very warm Easter," Next's chief executive Simon Wolfson told Reuters.
Next said the first-quarter outperformance amounted to about £10m of sales, a relatively small number in the context of the year and not sufficient to change its outlook.
The group maintained sales and profit guidance for 2019-20 of 1.7% full-price sales growth and a 1.1% fall in pretax profit to £715m.
Next's shares have risen 44% since the start of the year, outperforming the FTSE 100 index by 30%.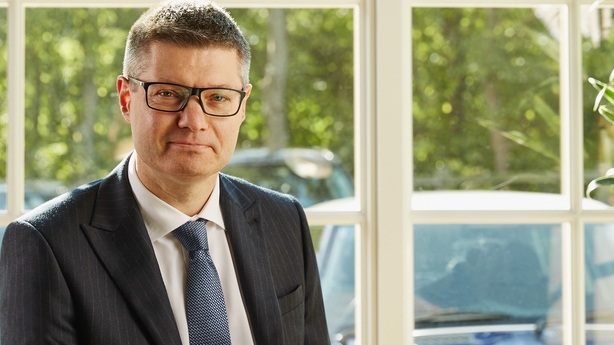 Wolfson, a prominent "Leave" supporter and Conservative peer in the upper house of Britain's parliament, said political uncertainty over Brexit was not stopping consumers spending.
"It's a relatively low ticket price sector; we can see no evidence that the political situation is affecting peoples' economic behaviour," he said.
"Consumers tend to respond to reality rather than perception," he added.