A wedding planning company is to create 100 jobs in Galway, while a further 63 jobs have been announced for Mayo plant Allergan.
Wedding website The Knot Worldwide is opening an operations centre in Galway city. The company says it has helped more than 40 million couples plan their weddings over the last four decades.
It has a number of specialist websites and operates in 15 countries around the world. It intends to hire content writers and customer support staff for its Galway operation.
Also today, Botox maker Allergan has said it will invest €65m in its Irish operations and will add 63 jobs to its plant in Westport in Co Mayo.
The global life-science company has four plants in Ireland - two in Dublin, one in Mayo and one in Galway. 
Today's jobs announcement will bring Allergan's employee numbers here above 2,000.
Allergan's Westport campus is the largest and most complex in the company's global network. 
It includes a pharmaceuticals facility, two biologics plants and an ocular implant facility and is also responsible for the global supply of Botox. 
The €65m funding will also see the company invest at its Clonshaugh facility in Dublin, which includes two manufacturing facilities and the company's head office.
Paul Coffey, vice president and plant general manager at Allergan Westport, said the €65m investment further cements Ireland's strategic role in Allergan's global network.  
"Continued investment of this scale builds on the €50m investment programme in 2018 and €42m in 2017 which allows us to apply world-class technology to Allergan's leading innovation and product development strategy," Mr Coffey said.  
He said the company is expanding capacity to meet global demand and it is advancing its R&D capabilities to meet the needs of the future for the business.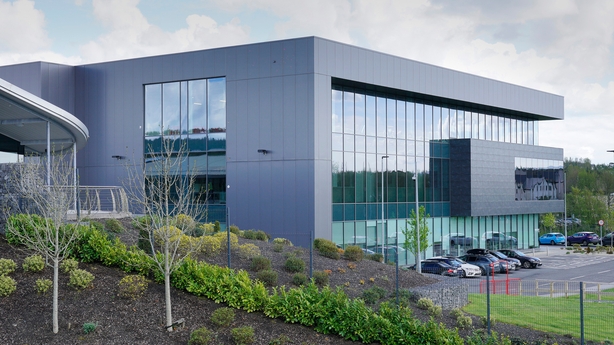 "We are proud that 40 years on we are still growing and offering valuable employment opportunities in key regions of Ireland," he added.
Martin Shanahan, CEO of IDA Ireland, said that Allergan's commitment to Ireland has been "exemplary".
"This latest €65m investment brings Allergan's total investment in Ireland to in excess of €670m, which is a considerable vote of confidence in Ireland as a place to do business and in the IDA's regional development strategy," Mr Shanahan noted.
Minister for Business, Enterprise and Innovation Heather Humphreys that Allergan's latest investment reaffirms the company's commitment to Westport, and it enhances Ireland's reputation at the forefront of the Lifesciences sector. 
"Allergan's decision to grow their operations in the West of Ireland shows that we are succeeding in attracting high calibre companies and highly skilled jobs to our regions," she added.