The Government hopes to increase direct employment in the financial services sector to 50,000 by 2025, according to a new strategy launched this morning.
The 'Ireland for Finance' plan is the latest Government initiative targetting the international financial services sector.
There were 44,000 people directly employed in the sector at the end of last year, while the previous five-year strategy for the sector - launched in 2015 - has created 9,000 jobs, the Government has said.
The reduced employment growth target is partly attributed to the impact of artificial intelligence and automation in the sector.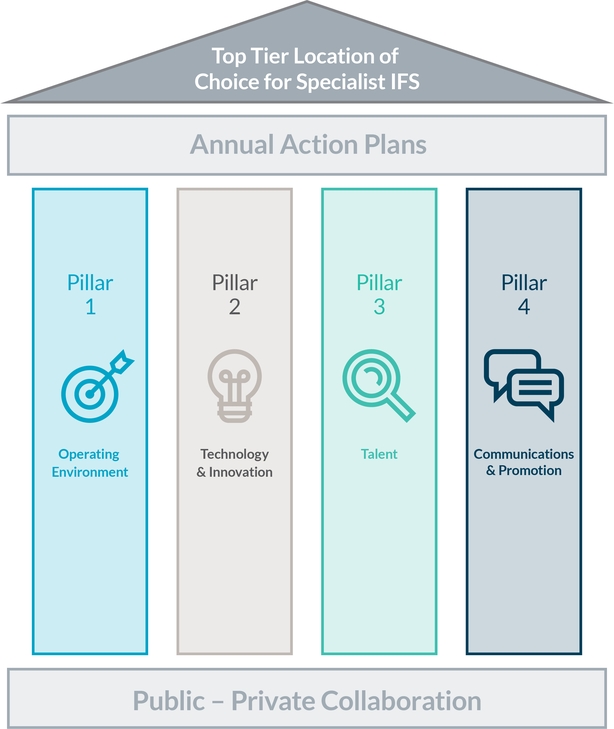 Minister for Finance Paschal Donohoe said the new plan "has been formulated to meet the challenges and opportunities that lie ahead".
He said "Ireland has within its grasp the opportunity to be a world leader by 2025" as a global location for financial services.
"It is essential that both the public and private sectors and the educational institutions continue to work together to avail of this great opportunity," he said.
Honoured to speak at launch of govt strategy for development of Ireland's international financial services sector up to 2025 @FineGael @IRLDeptFinance pic.twitter.com/rJ2VuDjgfw

— Michael D'Arcy (@michaeldarcy) April 26, 2019
The new strategy has three "horizontal priorities" - regionalisation, sustainable finance and workforce diversity.
New structures to encourage the development of the sector will include bringing the Central Bank into a new stakeholder engagement group.
There also plans to develop a 'Women in Finance' charter and to foster links between tech and finance companies in Dublin and other regions.