AIB has formed a new joint venture with First Data Corporation to buy Irish fintech payments business Payzone for €100m from Carlyle Cardinal Ireland.
The new joint venture will be 75% owned by AIB - which will give the taxpayer a stake as the bank is still 71% state owned - and 25% owned by FDC.
Payzone provides specialised payment services in Ireland facilitating consumer payments by cash and card for every day needs. 
It services more than 300,000 registered consumers in over 7,000 retail outlets throughout Ireland and processes 125 million transactions a year. 
Under the terms of the deal, Payzone will continue to be led by its chief executive Jim Deignan and its chief financial offier Nigel Bell, who will remain as shareholders in the business. 
AIB said the proposed deal is consistent with its strategy to make selective investments to evolve its customer service and product proposition in its core market. 
"For AIB, this transaction means acquiring significant fintech capability and Payzone's substantial payments footprint in Ireland," commented AIB's chief executive Colin Hunt. 
"This will allow AIB to continue to evolve and enhance our customer offering, enable us to pioneer digital ecosystem products and services and represents growth potential," he added.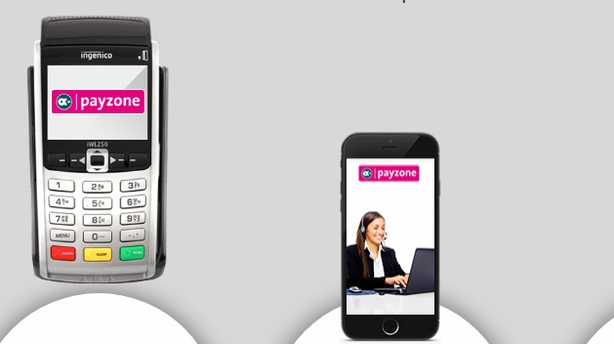 AIB said that completion of the deal remains conditional on the satisfaction of customary conditions, including competition clearance.
Under the terms of the deal, the initial consideration being paid by the joint venture for the 95.9% stake of Payzone is about €61m.
This excludes expected net debt of approximately €25m which will be settled by the joint venture when the deal is complete. 
Another €11m is deferred and is contingent on the achievement of certain conditions. 
A mechanism has also been agreed for the joint venture to buy the remaining 4.1% of the holding company of Payzone, Semeral, which is held by the Payzone management team.
Carlyle Cardinal Ireland had bought a majority shareholding in Payzone in March 2015 and the company has grown strongly during those four years. 
CCI said it worked closely with the management team to diversify the business and develop the company into a multichannel payments provider, which now employs 90 people. 
Its clients include Electric Ireland, Vodafone, 3, Virgin Media, Leap, Fastway, Eir and Eflow.
Jim Deignan, CEO of Payzone, said the development is a positive step for the company and a vote of confidence in the future of the business. 
"We see significant opportunity to grow our footprint in the fintech sector and this can only be enhanced further with the backing and support of our new shareholders, who bring deep industry expertise to make things happen," Mr Deignan added.