French billionaire businessman Bernard Arnault's family and his LVMH luxury goods group will donate €200m to help repair Notre-Dame cathedral in Paris, a statement issued on behalf of Arnault said.
"The Arnault family and the LVMH group would like to show their solidarity at a this time of national tragedy, and are joining up to help rebuild this extraordinary cathedral, which is a symbol of France, of its heritage and of French unity," the statement said.
Arnault's pledge follows a similar €100m donation for Notre-Dame from Francois Henri Pinault, who heads the Kering luxury goods company.
And French energy giant Total will also make a €100m contribution to the reconstruction of the cathedral, the company's chief executive Patrick Pouyanne said today.
President Emmanuel Macron has vowed Notre-Dame will be restored after the massive blaze destroyed the spire and roof of the Gothic architectural masterpiece in Paris.
Meanwhile, construction group Vinci has called on all building companies in France to join forces to repair Paris' Notre-Dame Cathedral in an "industry-wide skills sponsorship drive".
The Fondation du Patrimoine (French heritage foundation) could possibly lead the effort, so as to begin work and restore the cathedral as quickly as possible following Monday's devastating fire, said Vinci.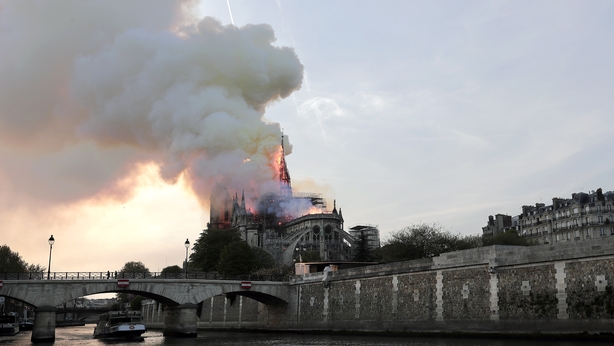 "The partial destruction of Notre-Dame is an unqualified tragedy. The 13th century wooden beams holding up the roof will never be replaced. But the part of Notre Dame that has survived the fire must be safeguarded," the company said in a statement.
Vinci has expertise in heritage preservation since its sponsorship operation restoring the Hall of Mirrors at the Château de Versailles about 15 years ago.
It also recently renovated Paris' historic 'Penthemont' Abbey that has become the site of the new headquarters of fashion house Yves Saint Laurent.