The new chief executive of AIB has signalled that the bank may sell further non-performing loans later this year.
Addressing the Oireachtas Joint Committee on Finance, Colin Hunt said the bank is still carrying a "large chunk of deep long-term arrears that simply must be reduced by year-end".
Mr Hunt, who only recently assumed the helm at the bank, said addressing non-performing loans (NPLs) is essential to the resilience of the banking system and borrowers.
He said until now, the NPL resolution process has been a gradual and frequently lengthy one and the pace of reduction has begun to moderate as the bank deals with the more intractable cases.
"It is imperative that we bring clarity to the debate and confront the reality of the impact of NPLs on individuals, on the economy, and on banks' viability," he said.
"NPLs inhibit banks' primary function of lending to the economy and ultimately they lead to higher bank costs, resulting in higher rates for businesses and home-buyers.
"It is also true to say that those individual customers who do meet their loan repayments are, in effect, negatively impacted by those who don't repay."
Two weeks ago, AIB announced it was selling a portfolio of €1 billion of bad loans, where 95% of the arrears were over two years non-performing and 80% were over five years non-performing.
Mr Hunt said this sale further reduced the bank's bad loan ratio to around 8%, but with a European average of approximately 3.5% AIB's aim is to reach 5% by the end of this year.
AIB reduces level of non-performing loans to 8% but more to be done pic.twitter.com/Fsm64byoN9

— RTÉ Business (@RTEbusiness) April 11, 2019
The bank boss said he would find it unconscionable as CEO to allow the bank to confront future shocks while still fettered to legacy issues.
"I appreciate that some members of this committee are strongly opposed to the sale of NPL portfolios," he said.
"But let me be clear - we are not in the business of allowing its customers be cast aside as an inconvenience," he stressed.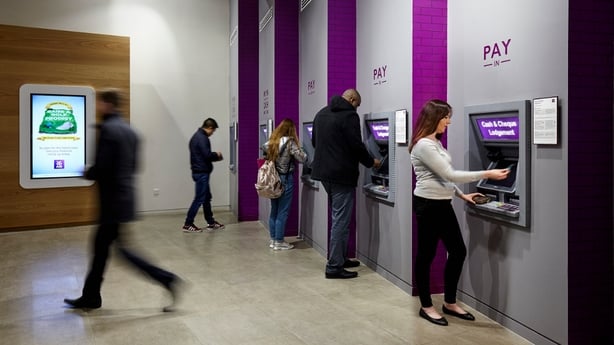 "The Oireachtas itself has ensured that the protections of the Central Bank's Codes of Conduct are transferred with the loans to the new owners and we fully support that. Our strong preference is to retain these customer relationships where they are in our mutual interest and where the customers are engaging with us."
The new CEO also told the committee that he supports the level of surveillance put in place by the Central Bank and European Central Bank since the financial crash, and does not regard it as an imposition.
He said the bank has returned €10.8 billion of what was injected into AIB by the State and he and his team would spare no energy in ensuring AIB remains positioned to allow the Government to recoup its investment when markets are more buoyant.
Mr Hunt said the bank must focus investment not only on digital banking and apps, but also on ongoing system-resilience improvements.
"The threat of cyber-crime remains high in modern-day banking and continuous risk-management involves the purchase of costly tools and services," he said.
"New regulatory requirements around GDPR readiness also require a significant spend as does the ongoing need for acquiring enhanced data and analytical capabilities," he added.
On the tracker mortgage controversy, Mr Hunt said the bank is in the process of concluding its examination of the issues.
"The examination programme is materially complete now with final technical activities underway during 2019," he said.
"This does not in any way obviate the fact that we will continue to deal on an individual basis with impacted accounts that require further attention through the appeals or complaints processes."
"I am very aware of the financial losses and human distress caused by the tracker issue and I can assure you that this chapter in the bank's history will not be finally closed until all adversely affected customers are properly compensated with fair settlements," Mr Hunt stated.
Tracker controversy a stain on the reputation of AIB and other Irish banks 
Mr Hunt described the tracker controversy as a stain on the reputation of AIB and other Irish banks. 
He said it arose from lack of foresight, weak controls and poor communication. 
But he added that as CEO he wants to draw a line under the issue once it has dealt with the examination and the ongoing enforcement action by the Central Bank.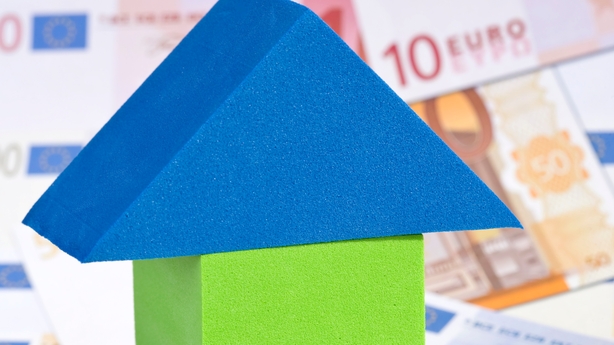 The AIB boss said the bank has been working on if for a number of years, but is also working on controls to prevent anything like this from happening again. 
The best way of protecting from recurrence, he said, was the culture of the institution. He said very significant strides had been made in making the bank a more customer focused organisation. 
The AIB representatives were asked by Fianna Fáil's Michael McGrath about a group of 5,195 mortgage account holders who he said were denied their contractual entitlement to a tracker rate by the bank when they came off a fixed rate. 
Tom Kinsella, Managing Director of Homes at AIB, said in all cases the customers concerned did not have a tracker mortgage and when they rolled off their fixed rate there was no prevailing tracker rate available. 
Mr Kinsella said it was the bank's contention that had there been a prevailing tracker rate available it would have been priced at an unattractive rate and therefore the customers suffered no detriment. 
He said the bank had taken a long time to reach that view and took on board both the Central Bank's view and those of the independent overseers. 
He said there had been a service breach in that there was no tracker rate available at that stage but a remedy of €1,000 and €600 for independent advice had been offered to those customers concerned.
However, Mr McGrath said it was irrelevant that the customers concerned did not have trackers as they had a contractual right to one. 
He said there had been a breach of contract, and even though there was no prevailing tracker rate for new customers at the time, other customers were still on trackers and that was the prevailing rate.
AIB CEO says performance-related pay restrictions are a problem
On the topic of the Government restriction on banker's pay at AIB and the other covered banks, Mr Hunt said that while the cap had been the focus of attention, it only effects a small number of the 24,000 employed across AIB, Bank of Ireland and Permanent TSB. 
Mr Hunt said there are many other financial institutions operating here who are not subject to the restrictions and AIB competes for the same pool of talent as those other companies. 
He said the most acute pressure the banks are feeling is among staff in their late 20s or early 30s who are being enticed to work for other institutions that have flexibility around remuneration that AIB does not have. 
The AIB CEO said the bank invests a lot in graduate talent, and then other institutions come along and attract them away as the bank cannot offer variable pay. 
This cohort are key to the future sustainability of the institution, he added.
The AIB CEO said performance-related pay restrictions are the problem, and while AIB could give them higher basic salaries instead that would lead to higher fixed cost base for the bank. 
However, Sinn Fein's Finance spokesman Pearse Doherty said the bank was now arguing that the incentive driven culture which had led to the financial crash be brought back. 
Mr Hunt said what the bank is arguing for is long-term incentives and its shareholders want structures that align their long term interests with those of the employees. 
But Mr Doherty said the bank's main shareholders are the Irish people and he had not heard many Irish people say they want deferred annual share plans being brought in for the top executives at AIB.