To mark International Women's Day today, Women in ETFs (Exchange-traded funds) opened trading on the Euronext Dublin by taking part in a "Ring the Bell for Gender Equality" event. 
This is the third year in a row that the event has taken place in Dublin.
The event is a partnership between Women in ETFs, IFC, Sustainable Stock Exchanges (SSE) Initiative, UN Global Compact, UN Women, and the World Federation of Exchanges.
It aims to raise awareness about the business case for women's economic empowerment and the opportunities for the private sector to advance gender equality and sustainable development.
Today's event in Dublin is also part of a collaboration at over 75 global exchanges including the London Stock Exchange and the Tokyo Stock Exchange.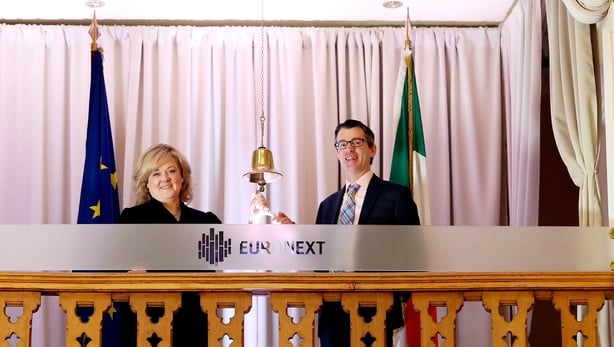 Tara O'Reilly, a Partner at Arthur Cox, and founding member of WE Dublin Chapter and Secretary of Women in ETFs' Global Governance Committee said the partnership provides a very valuable opportunity for further discussions around the economic value for all in supporting greater gender parity. 
"The ETF industry is renowned for its innovation and here in Dublin we are recognised as a centre of excellence for ETFs, so we couldn't be better placed to drive this initiative forward," she added.
Euronext Dublin also said it will achieve 50% gender balance throughout its entire team this month. 
"This builds on our heritage of equality and openness, which has been part of our culture since 1925 when Dublin welcomed the first ever female member of a stock exchange, Oonagh Keogh," Daryl Byrne said.