A hard Brexit could cost AIB up to €163m the bank has warned today, ss it reported a 5% drop in pre-tax profits for 2018.
The bank's incoming chief executive Colin Hunt said that for a number of years AIB has been working to ensure the continuity of its operations in a hard-Brexit scenario and also that its customers are supported. 
Mr Hunt said 10% of AIB's balance sheet is exposed to the UK and it has seen some deferral of investment decisions by its customers, particularly among SMEs. 
He said that he would never have thought that 28 days before Brexit, the bank would still be dealing with uncertainty. 
AIB's new chief financial officer Donal Galvin said the bank has put in place contingency plans for a soft Brexit for this year. 
But he added that if there is a hard Brexit it would lead to a provision of up to €163 million having to be made. 
Colin Hunt also said he does see further loan sales as being a part of the bank's overall plan to reduce its bad loans exposure in the future. 
AIB aims to cut non-performing loan levels to 5% this year pic.twitter.com/xkRMoN0eSZ

— RTÉ Business (@RTEbusiness) March 1, 2019
He said the bank intends to work with customers to deal with non-performing loans and will continue to restructure them on a case by case basis. 
But he added that the bank is very focused on reducing its exposure to loans that are not being paid back in the way they should be, and sees further loan sales as part of the overall plan to acheive that. 
He made his comments on a conference call with the media following the release of its full year results for 2018.
Mr Hunt also backed concerns expressed by the Central Bank about a Sinn Fein Bill that would require consent to be given by customers before their loans could be sold to so-called "vulture funds".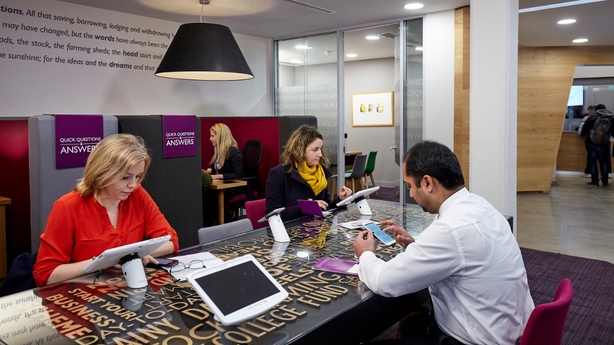 The regulator has previously warned the "no consent, no sale" bill, which has already been passed by the Dáil, could have unintended consequences such as interest rate rises and a negative effect on financial stability. 
Mr Hunt declined to give any hints about AIB's future plans around mortgage interest rates, saying its strategy is one of offering choice to customers through a range of products. 
He added that those products and their pricing are under continuous review. 
Earlier this week, the chief financial officer of Bank of Ireland signalled that it was unlikely to reduce its mortgage rates any further ahead of an increase in European Central Bank rates. 
---
Read more
Non-performing loans the main focus for new AIB chief
 
---
On the tracker mortgage controversy, AIB said payments of redress and compensation have now been made to the vast majority of its customers that have been impacted. 
Mr Hunt also said that he was not going to speculate on the Central Bank enforcement action which is also underway, but added that the outcomes of the process will be dealt with comprehensively. 
In relation to growing pressure on the Government to lift the cap on bank executives' pay, Mr Hunt said the bank had set out its views at last year's AGM and awaits the outcome of a report on the matter commissioned by the Minister for Finance. 
But he added that the ability of the bank to get skills is partly dependent on its ability to compete with the remuneration practices of other employers in the industry in this country. 
The bank had seen a compression of its middle management in recent times and it will have a flatter structure with just seven grades into the future, he added.
But Colin Hunt added that this does not mean there will be a reduction in employee numbers at this level. 
He also said the bank has no plans to seek potential merger and acquisition opportunities as the current strategy had delivered strong results.
Earlier, AIB reported a 5% dip in pre-tax profits for 2018 but said it remained on track to meet its medium term targets.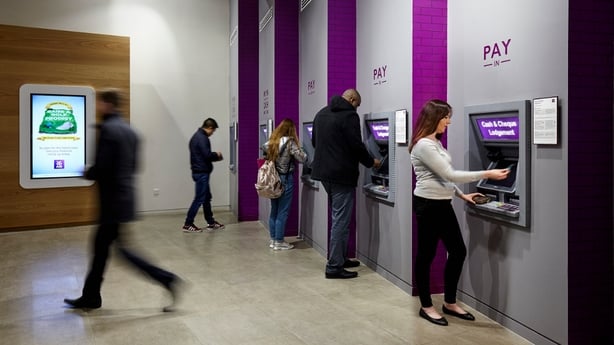 The lender, which is still 71% owned by the state, said its pre-tax profits for the year to the end of December came in at €1.25 billion, down from €1.31 billion in 2017.
New lending at the bank during the year increased by 15% to €12.1 billion with growth across all segments and an especially strong performance from the corporate sector. 
Mortgage lending increased by 16% during the year and the bank said it has a 32% share of the mortgage market here.
AIB today announced a 42% increase in its proposed dividend, with the bank set to pay out a dividend of €461m or 17 cent per share for 2018.
That compared to a €326m payout a year ago, most of which will again go to the Government. It has not sold any more AIB shares since offloading a 29% stake in Europe's largest initial public offering (IPO) of 2017.
AIB's ability to return excess capital to shareholders was a selling point of the IPO. Today's results showed its fully loaded tier one capital ratio of 17.5%, a measure of financial strength, was well above its medium-term target of 13%.
The bank was the first Irish lender to restart dividends after the sector required a major bank bailout almost a decade ago. 
AIB also reported "significant progress" in reducing the level of its non-performing exposures (NPEs), with the level of bad loans on its books falling to 9.6% from 16.1% in 2017.
The bank said its NPEs dropped by 41% from €10.2 billion to to €6.1 billion and it said it was on track to achieve a level of about 5% by the end of 2019.
Its net interest margin - the difference between the average rate at which it funds itself and lends on to customers - fell to 2.47% from 2.5% in 2017. 
On Brexit, the bank said the uncertainty it has caused appears to have resulted in postponed investment decisions, especially among SMEs in both Ireland and the UK.
The bank said its team of 26 Brexit advisors continue to work closely with its Irish and UK-based customers to better understand and advise on the potential implications of Brexit on their businesses.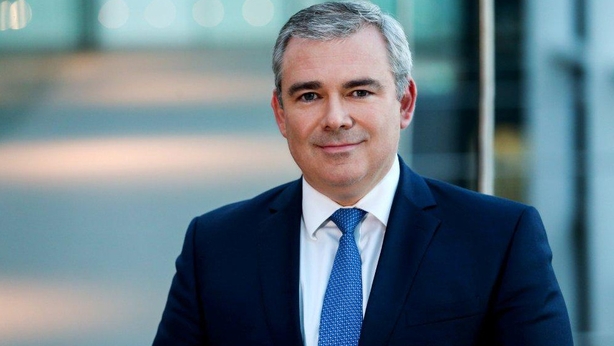 Outgoing chief executive Bernard Byrne said the bank had seen another year of strong operational and financial performance.
"Across all the key metrics, by which we judge ourselves, the business has performed well during the year," Mr Byrne said.
"The quality of the balance sheet continues to improve as we work through out legacy non-performing exposures. Our 2018 NIM, NII and costs are on track with our medium term targets and our underlying capital generation has helped us in reaching our objective of normalising our proposed level of dividend payment," he added.
He also said the bank's core assumption was that Britain would leave the European Union in an orderly manner.
Meanwhille, AIB said the regulatory process relating to the appointment of Colin Hunt as chief executive is progressing well and is expected to be finalised "shortly"
It said that Donal Galvin, its deputy chief financial officer and group treasurers, has been appointed chief financial officer at the bank with immediate effect.
Additional reporting by Glenda Sheridan