As Britain tries to steer away from a dreaded "no-deal" divorce with the EU, a flurry of agreements are being hammered out to cushion the most painful blows. 
The government's own assessment admits that its best efforts have been unable to shield swathes of the economy from "a range of significant impacts". 
It said this week that just 40,000 of 240,000 businesses that trade only with EU nations had obtained the required customs clearance numbers. 
These dangers have prompted Prime Minister Theresa May to give parliament a chance to delay the March 29 Brexit deadline by up to three months. 
Here is a look at what London and Brussels have been doing to keep store shelves stocked and financial markets running if worse comes to worst:
$750 trillion market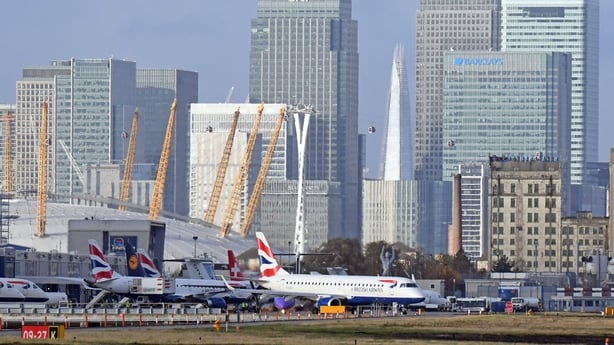 Few of the stop-gap measures are as important to the wider world than the one bankers reached with an EU regulator called the European Securities and Markets Authority (ESMA) last week.
London is the global capital of a complex but vital financial instrument called derivatives. Traders buy these to insure themselves against sudden interest or currency exchange rate swings.
The EU derivatives market was notionally valued last year at €660 trillion ($750 trillion) - nearly 300 times the size of Britain's entire economy. 
The ESMA and London's three derivatives clearing houses - institutions where these transactions are finalised - now have a one-year licence to keep working together in case of a no-deal.
Planes and trains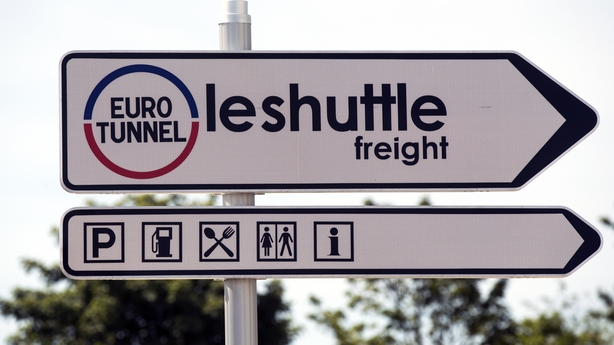 High-speed trains moved more than 20 million tonnes of freight and a total of 21 million passengers through the 50km (30-mile) Channel Tunnel running between Britain and France last year. 
The operator Eurotunnel says that 26% of the trade between Britain and Europe - equivalent to €140 billion a year - passes through the link. 
The European Union's executive body announced plans on February 12 to keep this link operating for three months in a worst-case scenario. 
But it would require Britain to adopt EU rail safety standards and is meant to be "limited in scope". 
A confidential UK government report leaked to the Financial Times predicts queues of up to 15,000 passengers if French authorities unilaterally impose strict passport controls. 
The European Council meanwhile provisionally agreed with the European Parliament last week to allow British-owned airlines to fly to the other 27 nations for seven months without a deal. 
But they might not be able to make intra-EU connections and will probably have to change their ownership structures to maintain long-term access. 
Prescription pills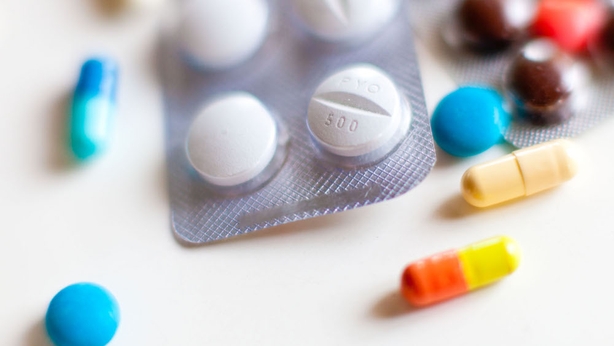 Two-thirds of the medicines used in Britain are imported from the EU. 
Worries about people's daily shots and pills prompted health minister Matt Hancock to inform parliament last month that "medicines will be prioritised" over food. 
UK drug companies have already been asked to create a six-week stockpile of the 12,000 licensed medicines in the UK. 
Hancock's ministry will also establish a "dedicated shipment channel" for products that quickly expire and must be supplied on a just-in-time basis. 
The supplies will be shipped separately through a dedicated Belgian hub. 
Media reports in December said Hancock has also chartered a plane to fly in radioactive isotopes used in cancer treatment. 
Ports and trade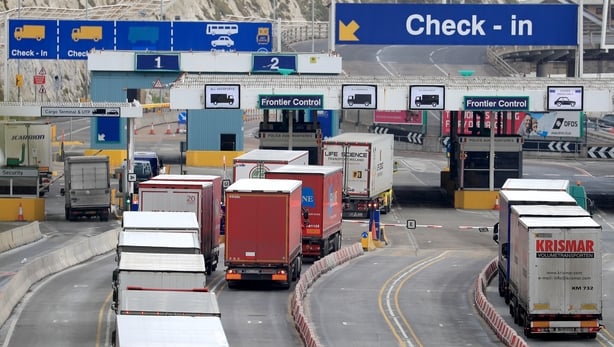 Much of life after a no-deal Brexit will depend on the operators of France's Calais and Britain's Dover ports.
Ferries between the two handle 17% of Britain's entire trade in goods by value. 
A calamitous forecast by Britain's Border Force leaked to Sky News in December showed trade volumes falling by nearly 90% with "the imposition of 100% customs documents checks".
Calais authorities insist that this would never happen. 
"If the Brits change their norms, then we'll change our controls, but until then, let's show some common sense," the region's leader Xavier Bertrand told AFP last week. 
British officials also promise to simply wave goods through if no firm trade agreement is reached. 
But much will depend on the goodwill of just a few people actually responsible for checking customs paperwork. 
Britain has also rolled over just a tiny portion of existing trade agreements it signed with non-EU countries while a member of the bloc.