KBC Bank Ireland has reported a net profit - after tax and impairments - of €162m for last year, down from a net profit of €183m in 2017.
The bank said its operating profit for last year - before tax and impairment - amounted to €76m.
KBC Bank Ireland said that more than 24,000 customers joined it last year, bringing the total number of customers to 286,000 and representing growth of 9% on an annual basis.
The bank said its new mortgage lending for the year stood at €942m, with the bank seeing a 16% growth rate in the fourth quarter.
It also said its impaired loans stock was reduced by 48% to €2.4 billion last year.
KBC Bank said the total number of mortgage accounts identified as impacted as part of the tracker mortgage examination now stands at 3,737.
As part of the ongoing tracker mortgage examination, KBC said it had recently notified the Central Bank of an additional 661 impacted customers.
It said that all previously identified cases had received redress and compensation payments in 2018.
The recently identified cases receive full redress and payments by the end of March, the bank added.
In today's results statement, KBC reiterated its apology to all impacted customers for the distress caused by its errors and actions.
It added that customer redress and compensation for all identified cases falls within the €120m provision previously allocated by it.
Wim Verbraeken, chief executive of KBC Bank Ireland, said that the tracker mortgage examination has been a top priority for KBC to ensure we right the wrongs experienced by its customers.
"We currently do not anticipate that further accounts will be identified, and continue our work to close a chapter on what has been a distressing experience for customers affected and one that has damaged trust in the banking sector," the CEO said.
"We would like to again acknowledge the bank's errors that occurred in relation to the rate administration of tracker mortgages and apologise to those affected," he added.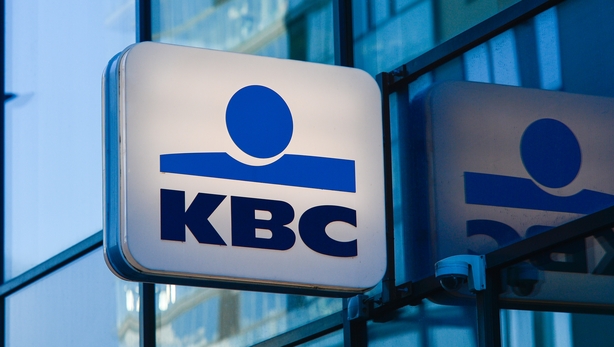 In its results statement today, KBC Bank Ireland also said mobile account activations for the fourth quarter of the year were 43% compared to the same time in 2017.
Digital activity on the KBC mobile app rose by 51% year-on-year, the bank said.
It said that increased digital engagement in 2018 was largely driven by the launch of its new mobile banking app and enhanced digital wallet.
Wim Verbraeken said the bank is constantly looking for ways to make banking easier and more efficient.
"Going forward, we plan to build on our innovation story and continue to offer our customers more choice when it comes to banking," the CEO said.
He also said the bank will launch its new socially responsible investment fund in the first quarter of this year.
The investment fund has been designed to offer customers the opportunity to invest in companies that are having a positive social impact.
The bank's Belgian parent KBC Bank Group earlier reported net profits of €2.570 billion for 2018, down marginally from the €2.575 billion reported in 2017.
Basic earning per share eased to €5.98 from €6.03.
Johan Thijs, the bank's chief executive, said the bank generated a net profit of €621m in the fourth quarter of 2018 on the back of higher levels of net interest income, "an outstanding" combined ratio in its non-life insurance activities and strict cost management.
"Adding this figure for the fourth quarter to the €1.948 billion recorded in the first nine months of the year brings our result for full-year 2018 to a solid €2.570 billion," he said.
Lending at the bank increased by 5% year-on-year, as did deposits, he added.