National Pen, which employs several hundred people at its operation in Dundalk in Co Louth, has confirmed that it will be relocating some work to its facility in Tunisia.
The exact number of positions effected is not detailed and in a statement the company said that "the majority of employees will not be affected."
National Pen said that from 1 January of this year "any new roles created or leavers to be backfilled for certain markets will be relocated to the Tunis facility."
"This will be a long term transition over time mainly through normal attrition in our contact centre environment," the company added. 
In December 2017 the company confirmed it would be creating an additional 250 positions in Dundalk over five years. It opened its international headquarters in the Co Louth town in 1987. 
By December 2017, the company had a total workforce of 1,000 between its two locations in Dundalk.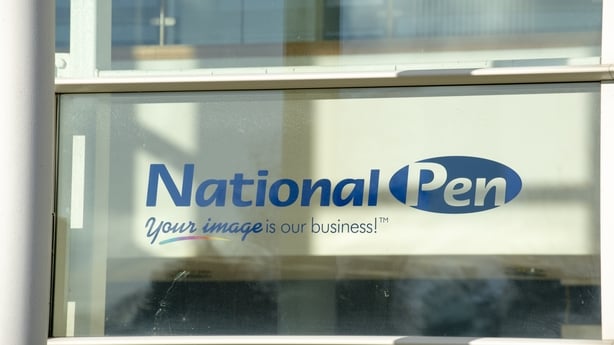 The company said today the Dundalk centre is still "a vital contact centre location in the overall National Pen operation.
It added that "the recent announcement from our CEO in relation to the of the long-term contact centre headcount strategy should not be a cause for alarm as the majority of employees will not be affected."
National Pen said its Dundalk operation "is the backbone of our sales efforts in Europe and has been crucial to our success over the last 32 years. 
"Our expansion into Tunis has been a necessary initiative in order to continue to secure our place as a top global promotional products company in an increasingly competitive industry," it said. 
The company said it will continue to engage its staff through its local engagement forums to reiterate assurances.
Louth Fianna Fáil deputy Declan Breathnach said he had spoken to a number of employees who are concerned at what the decision means for them. 
"They need certainty about their positions and more clarity is needed in the interest of workers concerns around whether they are next," Mr Breathnach said.