Ryanair said today that it has acquired the remaining quarter of its Austrian unit Laudamotion for an undisclosed sum. 
Europe's largest budget carrier previously owned a 75% stake in Laudamotion. 
Former Formula One racing champion Niki Lauda, who last year bought back and re-branded the airline he founded, gave Ryanair the option to buy the whole carrier. 
"Laudamotion is now a 100%-owned subsidiary of Ryanair Holdings plc," Laudamotion said in a statement. 
It detailed plans to grow rapidly in the coming years, to 7.5 million passengers and 30 aircraft in 2021 from four million passengers and 19 aircraft this year. 
At a news conference at Vienna's main airport, Ryanair's chief executive Michael O'Leary declined to disclose the price his company paid for Laudamotion. 
The deal for the last stake was completed on December 31 but had nothing to do with Lauda's brief return to hospital shortly afterwards, Michael O'Leary said. 
Lauda will stay on as chairman of Laudamotion's board. 
"Niki has great experience in the airline industry, particularly in the airline industry in Germany and in Austria," O'Leary said when asked about Lauda's role. 
"He knows all the players. When we were buying it (Laudamotion) he had access to the various ministers in Austria, which we didn't have," the Ryanair CEO said.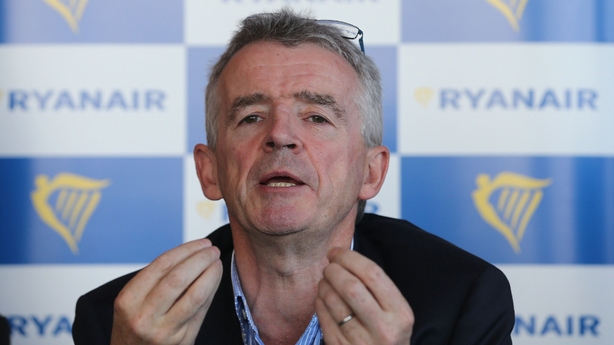 Meanwhile, Ryanair could acquire one or two smaller airlines like its separately branded Polish and Austrian units in the coming years, but "nothing big", its chief executive Michael O'Leary said today. 
"You'll see in the next couple of years, I'd like to see Ryanair evolve as kind of a group of different airlines. 
"We will have Ryanair based out of Ireland, you'll have Laudamotion based out of Austria, you'll have Ryanair Sun in Poland," he told a news conference. 
"That will, I think, allow us in the next number of years to maybe add one or two other airlines. 
"Now, nothing big but if there were some small-scale opportunities that popped up like the Laudamotion opportunity then we could do it," he said, adding that they would have to bring new bases in Europe.