Recruitment and contract staffing firm CPL Resources has reported a 9% increase in revenue for the six months to the end of December.
The firm - which employs staff on behalf of a range of clients including Facebook and Pfizer - earned €278.6m in the half year with its pre-tax profits rising 23% to €11m.
The company also announced a 26% increase in its interim divident to eight cent per share.
CPL said it was confident about the outlook for its business, though it remained conscious of the impact of global events - particularly Brexit.
"Current market conditions are favourable with high demand for talent and low unemployment rates in our key markets," the company's chairman John Hennessy said. 
"We remain confident in the outlook for the business and expect to deliver continued profitable growth for the remainder of the financial year," he added. 
In its results statement, CPL Resources said that its permanent recruitment division performed well in the six month period, on the back of major increases in its finance and technology divisions. 
It said it continues to harness the "global shift" in workforce preferences and has adapted its business model to meet demand.
Meanwhile, its flexible talent division also saw strong growth, with this business segment now representing 70% of total net fee income, up from 68% the previous year.
The company recently opened its "Future of Work Hub" in Dublin, which focuses on co-creating new solutions for its clients. 
Gerry Hennigan, senior equity research analyst at Goodbody, said the company's improved profits and revenues are being fuelled by its exposure to the Irish market and the relative strength of employment growth here, particularly among the multinational cohort that CPL would have exposure to.
CPL said its 'Flexible Talent' business now represented 70% of its net fee income - continuing its ever-growing importance for the business. This is similar to what would have been referred to as temp work, allowing firms to bring in extra staff in order to deal with a short-term spike in work.
We need your consent to load this rte-player contentWe use rte-player to manage extra content that can set cookies on your device and collect data about your activity. Please review their details and accept them to load the content.Manage Preferences
However CPL says it also creates opportunities for workers who might have time restraints, or companies that need to ramp up for a particular project.
"It seems to be enticing for some of the clients they have - it's something that they've gravitated towards because the market demands it," said Mr Hennigan. "They seem to be hitting a very nice niche which is helping them to drive the operating profit in particular, because if you look at their margins they've actually improved quite significantly over the last number of periods and have reached a high in the six months to December."
CPL has also worked to develop a broader set of services for clients, which sees them working to provide solutions beyond boosting headcount.
"They're providing a range of services particularly to multinationals, where they're not just sourcing personnel for those clients, but training for them," Mr Hennigan said. "It's a more broad approach that they have and it seems to resonate, particularly with the larger clients that they have in pharma and technology."
"In essence they're able to outsource a lot of the functions they have, particularly in areas where there's a lot of complexity, such as dealing with different languages and different skill sets."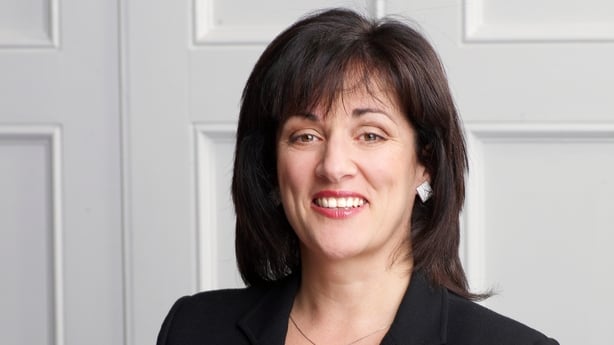 In the middle of last year, CPL was caught up in a controversy after Channel 4 filmed some of its staff, working as moderators at Facebook, allowing objectionable content to stay on the social media platform. 
Following the story, CPL said the matter was dealt with and Mr Hennigan says today's results show no sign of the story having an impact on its business, either in terms of impacting business from its clients or added costs relating to things like training.
In its outlook, the business says it remains confident about what is ahead - though it is also conscious of certain global events, particularly Brexit. 
Mr Hennigan says the firm has always been clear about the challenge Brexit poses, and says it is not yet obvious what Brexit will mean for the business - and whether there may even be some up-side stemming from it.
"They've been flagging that as an issue for quite a period of time," he said. "They service the healthcare and life sciences sector in the UK and that has been a bit of a headwind.
"Nobody really knows how the Brexit scenario pans out, it could actually be, to some extent, advantageous for Ireland and CPL but as of now it's very difficult to call that," he added.