The Minister for Finance has asked officials to begin preparing legislative changes needed to allow credit unions charge higher interest rates on loans and financial products.
If approved, the move would see the cap on interest rates rise from 1% per month to 2%.
But flexibility would also be introduced to allow the interest rate to be amended in future by the government using a Statutory Instrument following consultation with the Central Bank and credit union sector.
The proposals to allow higher interest rates will first have to receive the green light from the Cabinet though, before the necessary amendments can be brought before the Oireachtas.
It was reported that when the issue was raised at Cabinet last week, a number of ministers expressed concern about the idea because they felt it could lead to aggressive moneylending.
The changes are recommended by the Credit Union Advisory Committee (CUAC) Report Implementation Group, whose final report was published today.
The aim of increasing the allowable interest rates would be to enable credit unions to offer a broader range of products and services that take account of increased risk or creditworthiness.
Minister Donohoe said he would consider the majority of the other recommendations contained in the report in due course.
The most immediate priority for credit unions, according to the document, is the delivery of material change to lending regulations as soon as possible.
It says the Central Bank has requested credit unions complete a detailed questionnaire on the issue of lending limits and began a public consultation in October 2018.
The implementation group also says it does not now think it is necessary to have a formal two-tier model of regulation for credit unions, depending on their size.
Instead the report recommends that all new regulations should contain an element of tiering in them.
The report also notes that a service level agreement to aid consultation and engagement around the sector has not yet been introduced, despite it being recommended by the CUAC.
It says this remains a matter for consideration by the Central Bank within its statutory remit.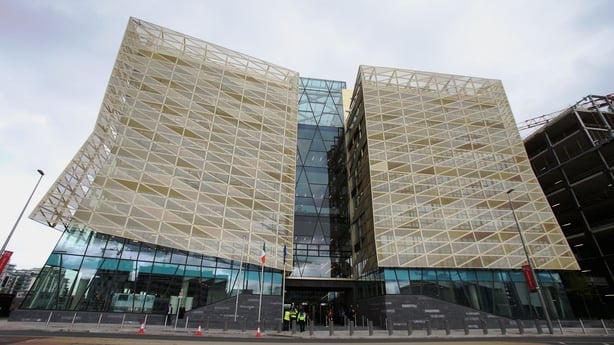 The implementation group also says that significant progress has been made in a range of areas around the development of business models for credit unions, including payment services, current accounts including debit cards, agri-lending and mortgage lending shared services.
The report says 2019 could prove to be an important year for the credit union sector as regulatory changes take effect.
A new regulatory framework for lending will allow a large number of credit unions expand their home-loan offerings.
2019 will also see up to 52 larger credit unions, which together hold almost half of the sector assets, become capable of providing new personal current accounts services, including a range of payment services including debit cards, and overdrafts.
It also says that more and more credit unions will also be expanding their digital and online offerings.
The report also says restructuring is expected to continue, albeit likely at a slower pace than over the past two years.
The Irish League of Credit Unions (ILCU) said it welcomed the recommendation to raise the credit union interest rate cap from 1% to 2% per month, particularly in the context of Personal Microcredit Scheme (PMC) loans.
It added that this will enable credit unions to compete more effectively with moneylenders, who charge much higher rates.
"This scheme is designed to provide access to credit to the most vulnerable in our society, and to offer a viable alternative to moneylenders," said Ed Farrell, CEO of the ILCU.
"Any measure that can assist with growing this initiative is a positive step."
Kevin Johnson, CEO of the Credit Union Development Association (CUDA), said he hoped the Credit Union Registrar will now embrace the proposals contained in today's report.
He said he hoped in particular the Register will implement the proposals that will see those credit unions with the skills and financial strength needed, permitted to provide more credit.
"All of which will make different forms of credit more accessible to a greater number of people," he added.
Mr Johnson also said that credit unions demonstrated incredible resilience throughout the recession.
He said this can be attributed to good governance and compliance with relevant regulation which sees them occupy the position of a trusted advisor to their members.
"They have earned the right to legislation and regulations that mirror this. The report includes lending proposals which are particularly important - not least, the basis of the calculation of permitted limits," he added.