The EY Entrepreneur of the year 2019 programme officially opens today for nominations. 
2019 marks 22 years of the awards event.
The theme of this year's awards is "Be Brave, Be Bold" and all sectors and businesses of all sizes across the island of Ireland can submit their nominations until February 15. 
The 24 finalists for 2019 will be announced on 23 April.
The awards programme is divided into three categories - Emerging, Industry and International - with eight finalists chosen per category. 
The 24 finalists will be selected by an independent panel of judges, comprising former winners and chaired by Anne Heraty, chief executive of CPL Resources.
Daniel Mackey and Peter Coppinger of Cork-based company Teamwork emerged as the overall winners at the awards last year and will represent Ireland at the World Entrepreneur of the year awards in Monte Carlo in June.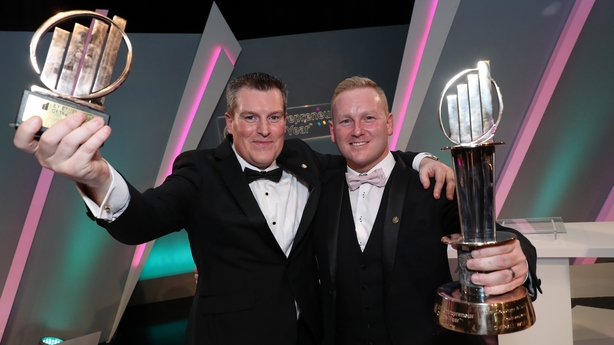 Belfast-based Hospitality group Beannchor took top prize in the Industry category, while biotechnology company Carrick Therapeutics won top prize in the Emerging category.
The finalists of this year's awards will engage in a strategic growth programme over a 10-month period which includes a week-long CEO retreat to Hong Kong. 
As part of this international retreat, the 24 finalists will join a group of more than 100 fellow entrepreneurs, all previous finalists and winners of the EY Entrepreneur programme where they will meet CEOs and entrepreneurs from some of the world's biggest multinational companies.
"The importance of entrepreneurship as a leading source of innovation, job creation and global economic growth is becoming increasingly clear," Anne Heraty said today at the launch of the awards. 
"We see such a vast array of businesses come through the programme, all of which have the potential to disrupt industries overnight, which makes the job of the judging panel increasingly difficult year after year," she added.