Denis O'Brien will take up the role of interim CEO at Digicel following the sudden passing of the telecommunications company's group chief executive Alex Matuschka von Greiffenclau.
Alex Matuschka von Greiffenclau, 47, died suddenly yesterday while on holiday with his family in his native Germany.
In a statement to Digicel staff, the company's chairman and billionaire owner Denis O'Brien said that given the circumstances, he will take up the position of Group CEO on an interim basis.
"No words can adequately express our sadness at Alex's passing or our gratitude for having worked with him.
"Digicel has lost a committed, hard-working and exceptional Chief Executive. Those of us who have been fortunate enough to know him on a personal level have lost a dear friend," Mr O'Brien said in today's statement.
Denis O'Brien is the founder of Digicel which has operations in 31 markets in the Caribbean, Central America and Asia Pacific.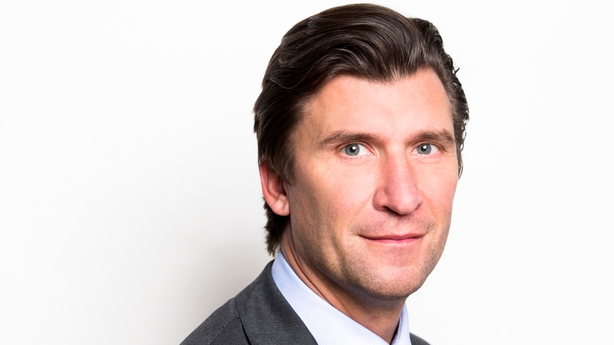 Alex Matuschka von Greiffenclau was appointed as Digicel's Group CEO in December 2017 and was married with three children.
He joined the company from Veon, formerly VimpelCom, and was also chief transformation officer at Nokia Networks.
He was a key player in negotiating a debt refinancing with bondholders, which concluded last week.
Under the terms of the deal, the majority of holders of around $3 billion in bonds due in 2020 and 2022 agreed to swap them for bonds with longer-dated maturities.