The Central Bank has fined RSA Insurance Ireland DAC €3.5m for regulatory breaches relating to large loss claims and accounting irregularities from 2009 to October 2013.
The Central Bank said serious shortcomings in the company's internal controls and corporate governance frameworks enabled certain individuals to "deliberately manipulate claim reserve estimates"through the under-reserving of multiple large loss claims.
This was done by recording claim reserve estimates on the company's claims database which were much lower than the claims handlers' recommended reserve estimate, and/or significantly delaying the recording of recommended claim reserve estimate increases.
The starkest example of this practice was a personal injuries claim with a recommended claim reserve estimate of €4.75m where the amount actually recorded on the company's claims database was €20,000.
---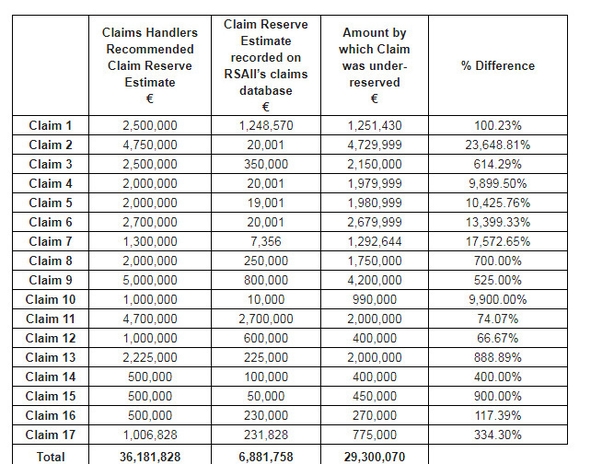 ---
The Central Bank said the company failed to establish and maintain Technical Reserves in respect of all underwriting liabilities assumed by it, while it also did not have "sound and adequate" administrative and accounting procedures and internal control mechanisms.
RSA Insurance Ireland also failed to have "robust" governance arrangements, the Central Bank added.
The Central Bank's investigation found weaknesses in RSAII's accounting procedures and internal financial control mechanisms.
These issues led to an understatement of €78.2m in its Technical Reserves as at September 30 2013.
In a statement, RSA Insurance Ireland said that no policyholders were adversely affected by the breaches which occurred from 2009 to 2013.
It said that upon identification of the issues in 2013, and following an internal investigation, it took swift action to strengthen its controls and remove the individuals deemed to be responsible from the organisation.
"RSA Ireland notes that the Central Bank is satisfied that the company has taken the necessary steps to rectify the deficiencies that gave rise to these issues, and also concluded that there was no evidence of adverse impact to policyholders," the company said.
"Today, RSA Ireland is performing well under an entirely new management team and we are pleased to draw the matter to a close," the statement added.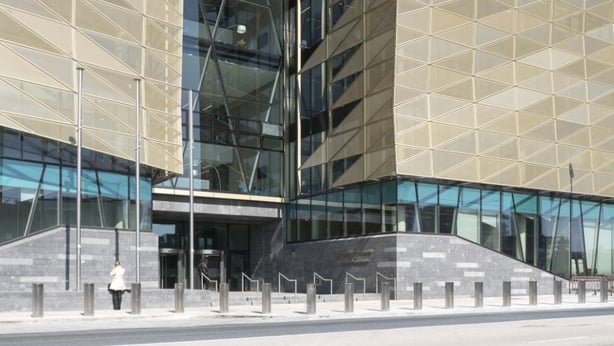 The Central Bank's Director of Enforcement and Anti-Money Laundering, Seána Cunningham, said that insurance policyholders and the wider financial system are placed at significant risk when insurance entities fail to set aside sufficient reserves. 
"Maintaining sufficient reserves to meet underwriting liabilities is the cornerstone of conducting business in all insurance entities," Ms Cunningham said. 
She said that RSA Insurance Ireland's failure to implement appropriately robust controls in respect of the reserving of large loss claims made it possible for certain individuals within the company to engage in a practice of deliberately manipulating claim reserve estimates over a number of years.  
"This systematic under-reserving of large loss claims resulted in a material understatement of RSAII's liabilities and ultimately contributed to RSAII requiring a significant capital injection," she stated.
"The Central Bank will not tolerate conduct which poses a risk to the integrity and stability of the financial services market in Ireland, " the Director of Enforcement added.
The Central Bank said today's fine represents the maximum applicable penalty of €5m with a settlement discount of 30%.
It is the Central Bank's 126th settlement since 2006 under its Administrative Sanctions Procedure, bringing total fines imposed by the bank to over €69m.
In 2015, Royal Sun Alliance Insurance was ordered to pay its former Irish chief executive Philip Smith €1.25m for constructive dismissal.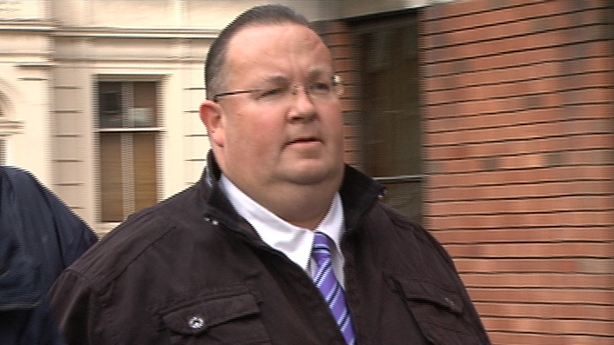 The award was made by the Employment Appeals Tribunal and was reported to be the largest unfair dismissals compensation award ever made. 
Mr Smith - who had been earning a remuneration package of €620,000 a year - left the company in 2013 following revelations of discrepancies in the company's accounts.
He argued he had been treated unfairly and took a constructive dismissal case against his employer.
RSA Ireland's chief financial officer, Rory O'Connor, and its claims director, Peter Burke also left the company.
The company's UK parent, RSA Insurance Group, was forced to inject €423m of cash between 2013 and 2015 into its Irish subsidiary, which was previously the largest general insurer in the country.