Fourteen percent of households in the Republic of Ireland travelled to Northern Ireland in 2017 shop and spent a total of €458 million, new figures from the Central Statistics Office show.
Nearly half of people (44%) living in the border region went to Northern Ireland to shop, with households in the area having an average of 16 cross-border shopping trips a year.
According to the CSO, the average amount spent by households on shopping on their most recent shopping trip to Northern Ireland was €275.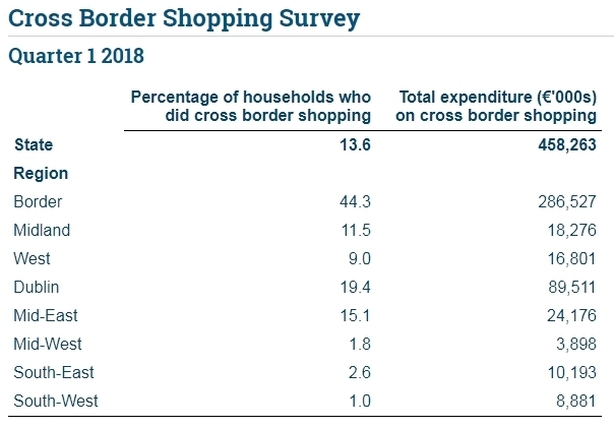 Almost one fifth (19%) of households in Dublin shopped in Northern Ireland during the year.
Nine out every ten trips (88%) were same-day visits.
Shopping in the United Kingdom has become much better value for Irish consumers since the Brexit vote in 2016, with the pound losing around 15% of its value since June 2016.
The euro has risen from being worth around £0.77 to £0.90 since then.