OPEC and its Russia-led allies agreed today to cut oil production by more than the market had expected despite pressure from US President Donald Trump to reduce the price of crude. 
The producer club will curb output by 0.8 million barrels per day from January.
Non-OPEC allies will also contribute an additional 0.4 million bpd of cuts, Iraqi Oil Minister Thamer Ghadhban said after OPEC concluded two days of talks in Vienna. 
Oil prices jumped about 5% to more than $63 a barrel this afternoon as the combined cut of 1.2 million bpd was larger than the minimum 1 million bpd that the market had expected. 
Saudi Arabia, de facto leader of the Organization of the Petroleum Exporting Countries, has faced demands from Trump to help the global economy by refraining from cutting supplies. 
An output reduction also would provide support to Iran by increasing the price of oil amid attempts by Washington to squeeze the economy of OPEC's third-largest producer. 
"We will never address geopolitical issues at OPEC," United Arab Emirates Energy Minister Suhail bin Mohammed al-Mazroui told a news conference. 
Russian Energy Minister Alexander Novak praised the ability of his Saudi counterpart Khalid al-Falih "to find a solution in the most difficult situation", indicating Russia was on board. 
The OPEC deal had hung in the balance for two days - first on fears that Russia would cut too little, and later on concerns that Iran, whose crude exports have been depleted by US sanctions, would receive no exemption and block the agreement. 
But after hours of talks, Iran gave OPEC the green light and Russia indicated it was ready to cut more.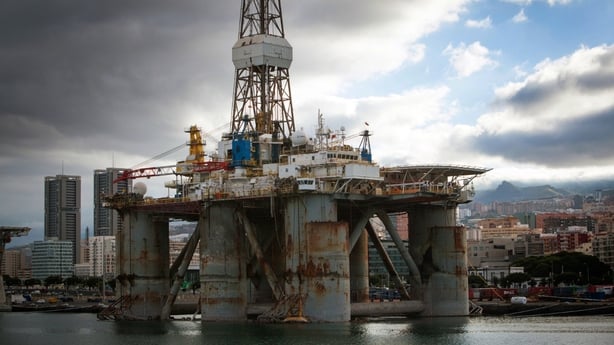 A meeting of OPEC and non-OPEC producers quickly approved the deal, according to two OPEC sources.
The cut will last for six months from January, Ghadhban said, and take October as the baseline. 
OPEC and Russian output was lower in October than in November. However, OPEC might not disclose individual output quotas, sources said.
The price of crude has fallen almost a third since October as Saudi Arabia, Russia and the United Arab Emirates raised output to offset lower exports from Iran. 
The price decline prompted OPEC and Russia to start discussing an output cut, but Russia long resisted any deep reduction. 
A Russian Energy Ministry source said Moscow was ready to contribute a cut of around 200,000 bpd - more than the initially suggested figure of 150,000 bpd. 
An OPEC source later said Russia had agreed to cut by 230,000 bpd.
Russia, Saudi Arabia and the US have been vying for the position of top crude producer in recent years. 
The US is not part of any output-limiting initiative due to its competition legislation and fragmented oil industry. 
US government figures this wweek showed the country had become a net exporter of crude oil and refined products for the first time on record, underscoring how the surge in production has altered the supply equation in world markets.