US job growth slowed in November and monthly wages increased less than expected, new figures show today.
This suggested some moderation in economic activity that could support expectations of fewer interest rate increases from the Federal Reserve in 2019.
The Labor Department's closely watched monthly employment report came against a backdrop of a steep sell-off on Wall Street.
Stocks have been hurt by uncertainty whether a 90-day truce agreed by US President Donald Trump and Chinese President Xi Jinping over the weekend will hold and lead to a lasting easing of trade tensions between the world's two largest economies.
Today's figures show that non-farm payrolls increased by 155,000 jobs last month, with construction companies hiring the fewest workers in eight months, mainly due to unseasonably chilly weather.
Some of the moderation in hiring in November could be the result of a shortage of qualified workers.
But it also fits in with other data showing a rise in layoffs in recent weeks and a decline in a measure of services sector employment in November.
Data for September and October were revised to show 12,000 fewer jobs added than previously reported.
Economists polled by Reuters had forecast payrolls increasing by 200,000 jobs in November.
The unemployment rate was unchanged at near a 49-year low of 3.7%.
Today's figures also showed that average US hourly earnings rose six cents, or 0.2% in November after gaining 0.1% in October.
That left the annual increase in wages at 3.1%, matching October's jump, which was the biggest gain since April 2009.

US companies also reduced hours for workers. The average workweek fell to 34.4 hours from 34.5 hours in October.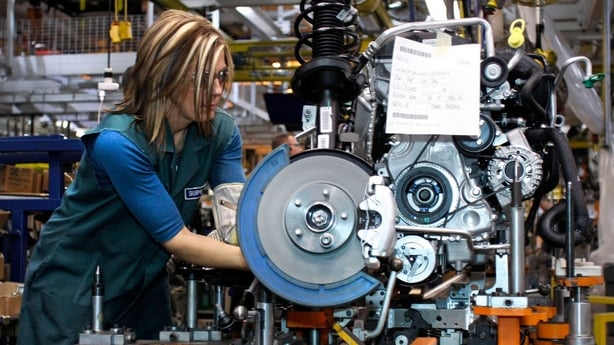 The employment report could heighten fears about the economy's health and lower the probability of the Fed raising interest rates more than once next year.
Financial markets are pricing in one rate hike from the Fed in 2019, compared with expectations for possibly two rate hikes a month earlier, according to CME Group's FedWatch programme.
The Fed is expected to increase borrowing costs on December 18-19 for the fourth time this year.
Fed Chairman Jerome Powell last month appeared to signal the bank's three-year tightening cycle was drawing to a close, saying its policy rate was now "just below" estimates of a level that neither cools nor boosts a healthy economy.
Minutes of the Fed's November policy meeting published last week showed nearly all officials agreed another rate increase was "likely to be warranted fairly soon," but also opened debate on when to pause further hikes.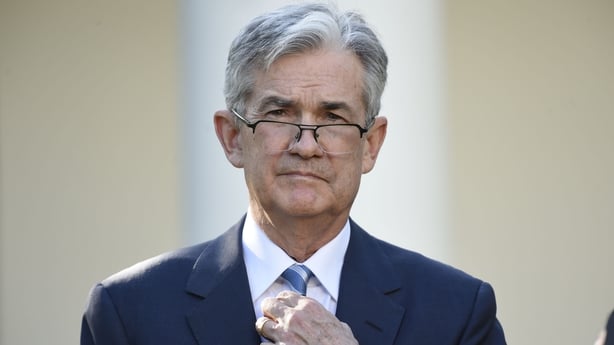 Today's figures show that wage gains were moderate despite online retail giant Amazon.com raising its minimum wage to $15 per hour for US employees last month because of tightening labour market conditions.
Soft October data on the housing market, business spending on equipment as well as a jump in the trade deficit to a 10-year high have heightened fears the economy is slowing.
US growth forecasts for the fourth quarter are around a 2.7% annualised rate. The economy grew at a 3.5% pace in the third quarter.
Job gains have averaged 170,000 per month over the past three months. The economy needs to create roughly 100,000 per month to keep up with growth in the working-age population.
Employment growth could slow further in the months ahead as the number of Americans applying for unemployment benefits is near eight-month highs.
General Motors has announced plans to cut up to 15,000 jobs in North America next year, which will affect some assembly plants in the US.
Hiring last month was almost across all sectors. Retail employment increased by 18,200 jobs, likely boosted by an early Thanksgiving. Transportation and warehousing payrolls rose by 25,400 jobs, probably driven by seasonal hiring.
However, an unusually cold November slowed hiring at construction sites. Construction employment rose by only 5,000 jobs after companies added 24,000 workers to their payrolls in October.
Meanwhile, US manufacturing employment increased by 27,000 jobs last month after rising 26,000 in October.