Deutsche Bank has defended its record in fighting money laundering after the Financial Times reported it had processed €31 billion more in questionable funds for Danske Bank than previously thought.
A Deutsche Bank spokesman declined to comment on the FT article.
He said, however, that it was not Deutsche's responsibility to vet Danske Bank's customers and that business ties with the Danish bank had been cut in 2015.
The sum came on top of $150 billion Deutsche cleared for Danske's Estonian branch from 2007-15.
This means it handled four-fifths of the flows from the Danish bank's clients in Russia and the former Soviet Union, the FT reported, citing people familiar with the matter.
"We have continuously intensified our efforts over the past years against money laundering and tax evasion," Deutsche's Chief Financial Officer, James von Moltke, said in a statement.
The bank is also under investigation in a separate German case linked to the so-called Panama Papers, a trove of documents from Panamanian law firm Mossack Fonseca that was leaked to the media in April 2016.
Prosecutors raided Deutsche's Frankfurt offices for two days last week as part of a probe into whether it may have helped customers set up companies in tax havens to skirt money-laundering safeguards.
Von Moltke said he was not aware of any wrongdoing on Deutsche's part in the Panama Papers case and noted that a subsidiary under investigation was sold earlier this year.
A whistleblower who revealed alleged money-laundering involving Danske Bank said last month that a major European bank had helped process up to $150 billion in suspicious payments.
A source with direct knowledge of the matter said he was referring to Deutsche Bank.
Deutsche has said only that it processed payments for Danske but severed ties after identifying suspicious transactions.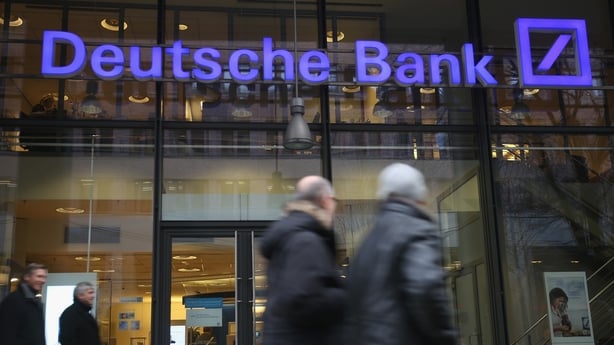 Deutsche's shares slid by 4% yesterday to a new historic low, dealing a fresh blow to chief executive Christian Sewing's bid to stabilise the bank after three years of losses under previous management.
Von Moltke said the share price was a concern but reiterated that Deutsche would hit its targets and return to profit this year.
Asked whether clients were withdrawing money, he said the reaction of customers was very limited.
Deutsche shares have shed more than half their value this year, and the bank is now valued at €16.7 billion.
Sewing, an insider appointed in April, has sought to make a clean break after previous leadership became a byword for spiralling compensation and risky investment banking deals.
That legacy has hampered his attempt to return Deutsche to its roots as Germany's premier commercial bank.
Sewing has repeatedly rebutted speculation that Deutsche will end up having to merge, possibly with fellow struggler Commerzbank.
Von Moltke said the lender had made it easier to spot potential money laundering by reducing the total number of correspondent banks it deals with by 40% since 2016 and tightening scrutiny of customers.
"The current management has conducted itself with a real focus on our compliance and our control systems," he said.