The use of bitcoin for commercial payments has dropped dramatically this year, despite the original digital coin is starting to fulfil one of the basic features of any payment currency - stability.
The value of bitcoins handled by major payment processors shrivelled nearly 80% in the year to September, data from blockchain researcher Chainalysis shows.
That suggests the cryptocurrency is struggling to mature from speculative asset to a serious alternative to state-issued money.
Months of relative calm in bitcoin prices after the wild swings of last winter had fuelled hopes it would become widely used for payments, its intended purpose.
But its collapse in use as a payment currency has instead left big finance and crypto insiders eyeing better technological infrastructure to help bitcoin take off as a way to pay.
The blockchain technology, where all bitcoin activity is recorded and validated, can only process a fraction of the transactions per second that major credit card companies can. That renders its mass use impractical.
Bitcoin still endures torrid swings in price, as this week's 30% plunge shows. For a spell last month, though, the cryptocurrency was more stable than US stocks.
Despite that growing stability, the value of bitcoin payments collapsed to $96m in September from a December high of $427m, the data from Chainalysis shows.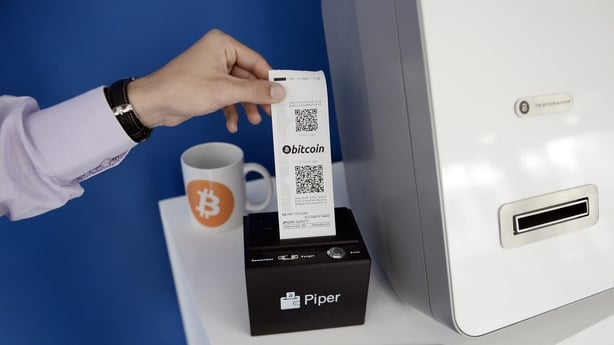 The firm surveyed 17 bitcoin payments processors, including Atlanta-based BitPay, one of the biggest.
Most merchants that accept bitcoin do not do so directly, instead using intermediaries like BitPay to covert bitcoin to fiat currencies.
Comprehensive data on bitcoin used for payments is patchy, as trades with other currencies tend to be included along with its use for commercial payments.
That said, separate figures for individual payments processors reflect the downward trend.
At Vancouver-based Coinpayments, for example, incoming and outgoing transactions slumped by more than half between January and October, according to blockchain analysis site OXT.
Through its first decade, Bitcoin has attracted a mix of investors, some convinced that it can reshape global finance by displacing traditional means of payments and others attracted by rapid gains that pushed it close to $20,000 in December.
It has since lost three-quarters of its value, falling below $4,500 today, burning businesses along the way that had hoped to profit from growing investor interest.
Chip designer Nvidia, for example, saw its shares fall sharply last week after it blamed disappointing results on unsold chips piling up after the cryptocurrency mining boom evaporated.
Bitcoin's relative stability this year has nevertheless raised expectations that its payments use by both individuals and companies will spread.
But both mainstream financial firms and cryptocurrency entrepreneurs say stability is not enough.
To gain traction, bitcoin needs to be faster and cheaper, they say. Clearer rules on an asset that has vexed financial regulators across the world would also help to give users a sense of legitimacy, analysts said.
While coordinated regulation remains far off, some developments designed to address the so-called "scalability" problem - how many transactions per second the bitcoin network can handle - are underway.
Though in its infancy, the lightning network - code that can be added to the bitcoin blockchain designed to make payments faster and cheaper - is growing in use and capacity.
The network this week reached a record 4,101 "nodes" or computers that run its software, according to data aggregator 1ML, a rise of more than a quarter since August.
Lightning is popular, users say, because it allows users to send money to one another instead of having to complete time-consuming transactions on the blockchain.