New figures from the Central Statistics Office show that employment rose by 20.1%, or 377,000, to stand at a total of 2,255,000 between the second quarter of 2012 and the second quarter of 2018.
The CSO noted that full-time employment accounted for practically all of the increase in employment during this time.
Figures from the CSO's Labour Force Survey Employment Series also showed that the proportion of people who said they were working part-time because they could not find a full-time job was 16.7%.
This compares with 36.4% in the second quarter of 2012.
---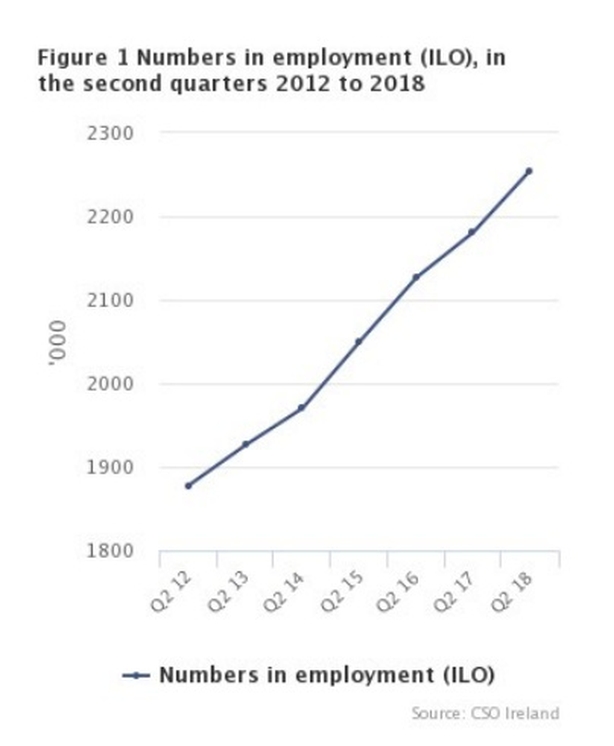 ---
Today's statistics also includes a detailed breakdown of the average usual hours worked every week.
Of the 14 economic sectors, the Agriculture, forestry and fishing sector had the highest average at 50.4 hours a week in the second quarter of this year, while the Education sector had the lowest at 30.1 hours per week.
Self-employed people usually worked an average of 45.2 hours a week, while the corresponding number for employees was 35.2 hours.
The average for those in full-time and part-time employment was 40.8 and 18.8 hours a week respectively, the CSO added.
The number of people in full-time employment in the second quarter of 2018 accounted for almost 80% of all employment, up from 75.9% in 2012.