Pan-European exchange Euronext has posted a better than expected 26.4% jump in third-quarter core earnings.
Euronext's results were boosted by its acquisition of the Irish Stock Exchange, higher listings and a rise in trading volumes.
Euronext's acquisition of the Irish Stock Exchange and a higher number of companies listing helped it beat quarterly profit estimates, although it warned some of its recent growth initiatives had failed.
Revenue from both listings and cash trading rose in what Euronext, which operates bourses in Paris, Amsterdam, Brussels, London, Lisbon and Dublin, called an environment of persistent low volatility.
However, it said two initiatives - trading product Euronext Synapse and an indices partnership with Morningstar - would not generate the expected €20m of incremental revenue next year, part of a total €55m target.
"Migration of liquidity to those new platforms has not been as efficient and as effective as anticipated. We prefer to inform the market that those revenues that had been anticipated for 2019 will not be there," chief executive Stéphane Boujnah told reporters on a call.
Euronext unveiled a set of financial targets in 2016, saying it would improve technology, cut costs and grow sales in the 2015-2019 period.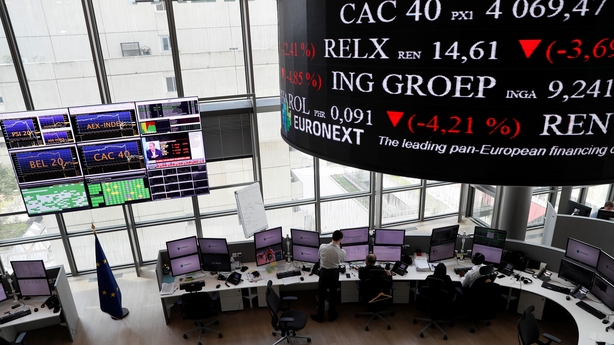 As a result of trimming costs since its own share listing in 2014, Boujnah said Euronext had reached its 2019 target for both cost savings and EBITDA margin one year early, and would announce a new strategic plan for the coming years.
Earnings before interest, tax, depreciation and amortisation (EBITDA) rose 26.4% to €87.8m during the third quarter, compared to analyst expectations of €82.5m in a company supplied consensus estimate.
Revenue in the same period rose 17.2% to €150.9m, despite the low volatility.
Volatility is an important driver of trading volumes across a range of asset classes but was relatively subdued in the quarter, compared with earlier in the year .
Stéphane Boujnah said Euronext was making contingency plans should Britain crash out of the European Union without a deal, adding that he was also looking for opportunities to diversify the company's activities away from share trading.
He said that the company had liquidity of around €700m and could also raise debt to make acquisitions if necessary.