Associated British Foods plans to open more of its Primark stores in the US and eastern Europe after strong growth at the fashion chain boosted full-year group profit. 
Primark, which accounts for about half of AB Foods' revenue and profit, delivered robust profit growth, up 15% at actual exchange rates and confounding a broader slowdown on the British high street. 
Primark trades as Penneys from 37 stores nationwide in Ireland. 
AB Foods also has major sugar, grocery, agriculture and ingredients divisions. 
However, the company cautioned that price pressures in the global sugar market would prevent its earnings from growing in the coming 12 months. 
The group said it was particularly pleased with Primark's performance in the US. It opened a ninth US store in Brooklyn in July and plans to open one in New Jersey next year and in Florida in 2020. 
The group said it is working on adding further stores in the medium term in the eastern region of the US which would be supplied from its warehouse in Bethlehem, Pennsylvania. 
"Our pace of expansion in new markets is always measured," chief executive George Weston told Reuters. 
"It's taken us 10 years to get to 45 stores in Spain. I think the rate of increase of space in America will be similarly measured," he said. 
Primark is also planning to enter a number of new markets in central and eastern Europe. 
Next year it will open a store in Ljubljana, Slovenia, taking Primark to its 12th country. It has also signed a lease for a store in Warsaw - its first in Poland. 
"We think the Polish market will be a very good one for us," said Weston. "We see a lot of Polish shoppers in our Berlin stores."
The upbeat performance from Primark helped the group to report a better-than-expected 3% rise in annual adjusted operating profit to £1.40 billion, ahead of forecasts collated by Refinitiv of £1.38 billion. 
Primark benefited from a strong performance at home, where it increased its share of the overall clothing market in a difficult environment where several retailers have gone bust.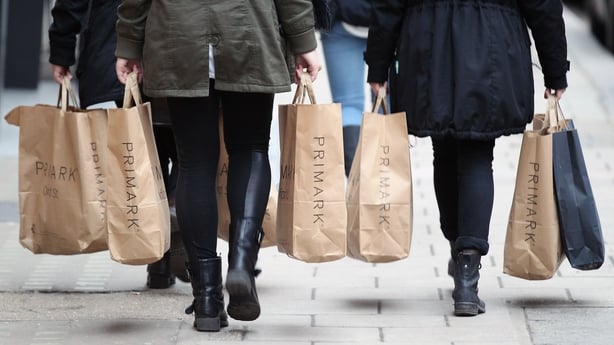 Its competitors include Zara and H&M as well as online players such as ASOS and Boohoo. 
Its US expansion pits Primark against Target and Forever 21 as well as players such as Gap, American Eagle and Aeropostale. 
Primark also helped to offset concerns around AB's sugar business, which has been hit by global over-supply. 
Profit at the sugar business fell 51% in the year to September 15 and the group said today this would be "significantly lower" in the current financial year. 
Before today's update shares in the group, majority owned by Weston's family, had fallen by more than a quarter over the last year with its decline mirroring a collapse in sugar prices. 
Britain is yet to secure an agreement to define its future relations with the European Union when it leaves in March. 
George Weston said a no deal Brexit could give the UK food supply chain major problems whatever action companies took in terms of storing raw materials, packaging, spares for production equipment and finished goods. 
"We'll have a lot of problems keeping the UK food supply chain going adequately in the event of an unmitigated hard Brexit," he said.