The race to take over the European Central Bank's supervision arm has become a dead heat as southern European countries appear to be lining up behind an Italian candidate, four sources have said.
The Central Bank's deputy Governor Sharon Donnery was earlier seen as the favourite but Italy's Andrea Enria has garnered significant support in recent weeks.
This suggests that the vote, to be taken in a secret ballot by ECB policymakers on Wednesday afternoon, will be close, the sources told Reuters.
Set up four years ago after tge painful debt crisis, the Single Supervisory Mechanism oversees 118 of the bloc's biggest banks with €21 trillion worth of assets.
It was created in the hope of preventing a crisis that could potentially rip the currency union apart.
Sharon Donnery and Andrea Enria, the head of the European Banking Authority, are both seen as highly qualified but Enria's candidacy appears to have gained some momentum, the sources, who asked not to be named, said.
Donnery, a key architect of the ECB's drive to reduce the bank sector's non-performing loans, is favoured by many in the northern European countries because of her tough stance.
But since the problem of non-performing loans affects mostly southern banks, especially in Italy and Greece, that same stance has alienated southern countries who fear that any further aggressive moves to reduce bad debt would force banks to raise more capital.
This would depress their valuation even further and possibly leave them open to takeovers.
So while many southern countries are opposed to Donnery, northern states could accept either one, potentially splitting their vote, as Enria is also seen as sufficiently independent from Italian politics, the sources said.
An ECB spokesman declined to comment.
Sharon Donnery's gender, seen as an advantage, may not be as significant as earlier expected, one of the sources noted.
The European Parliament, which must approve any choice made by the council in a final vote, has criticised the ECB in the past for not appointing enough women into top positions.
But its committee on economic affairs has shortlisted both candidates instead of backing just one, without making gender a public issue in the process.
This means that for the 25 members of the Governing Council, 23 of which are men, gender may not be a key factor in the vote to replace Daniele Nouy from next January, one of the sources said.
Sharon Donnery's nationality may also prove to be a hurdle in her bid for the job.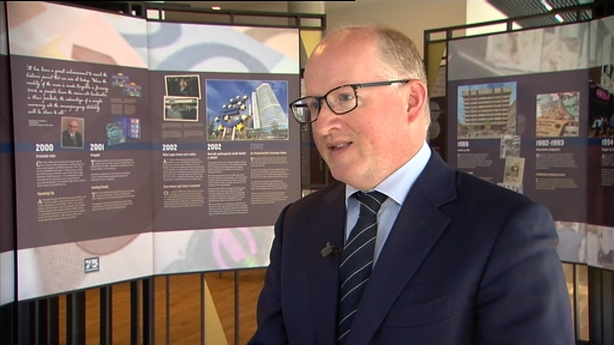 Central Bank chief Philip Lane is widely expected to be a candidate to become the ECB's next chief economist when Peter Praet's mandate expires next May, and having two top ECB officials from a small country is difficult to sell politically, the sources added.
However, Sharon Donnery's selection would not legally disqualify Philip Lane.
If Enria was appointed then two Italians would be in charge of top ECB jobs simultaneously.
But this is seen as less of an issue because Italy is one of the biggest countries of the bloc and because ECB President Mario Draghi will leave office at the end of October.