Barclays today beat third quarter profit forecasts and reported higher revenues at its under-pressure investment bank, although its costs rose.
The results gave Barclays' shares an initial lift after it reported a profit before tax of £1.6 billion, excluding litigation and conduct costs.
This was above the £1.33 billion expected by analysts polled by the bank.
"In spite of macro-economic uncertainty, and particularly concerns over Brexit which weigh heavily on market sentiment, 2018 is proving to be a year of delivery on our strategy at Barclays," its chief executive Jes Staley said.
Barclays' profit excluded costs from litigation and fines for misconduct, which have blighted the bank in recent years as it paid out for misdeeds during and after the financial crisis.
Barclays group profits for the first nine months of 2018 fell in comparison with the same time last year, as it booked a £1.4 billion settlement with the US Department of Justice over mis-selling mortgage backed securities.
Since taking over as CEO, Staley has pushed an investment banking-led strategy that has drawn criticism from some shareholders and been the target of a campaign by activist investor Edward Bramson.
While the transatlantic consumer and wholesale lender saw income in its market trading business rise by 19%in the third quarter, the increase came at a cost.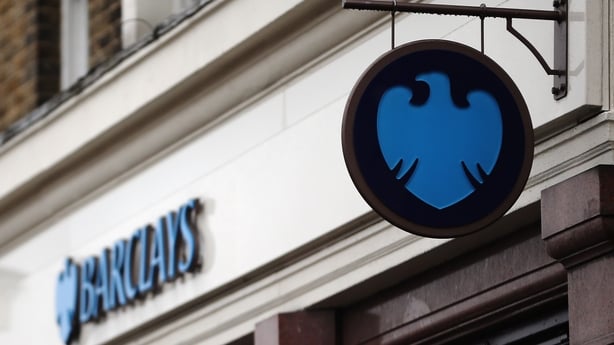 The cost-income ratio for Barclays International rose to 69% from 62% in the first quarter. Barclays is targeting a ratio of below 60% at group level over time.
Meanwhile, the unit's return on tangible equity was 7%, compared with 19.9% in Barclays cards and payments business and 22% for Barclays UK.
The bank also said it will redeem $2.65 billion worth of preference shares, in a move it said would reduce its annual funding costs by £165m a year.
Barclays reported a better than expected core capital ratio of 13.2% at the end of the third quarter.
This had been depleted by fines and misconduct costs in recent years and was a further source of concern for investors.
Barclays in August signalled confidence in capital levels by announcing a better than expected interim dividend.
The bank also reiterated it was on track to pay a dividend of 6.5 pence per share for 2018.
Barclays also said the Irish Central Bank had given it permission to expand its Irish operations, as it transfers the ownership of all of its European branches to the entity ahead of Brexit on March 29.