Moody's has cut Italy's sovereign debt rating to one notch above junk status because of concerns over government budget plans.
But in a move that could calm investor anxiety, the credit rating agency said the country's outlook was stable.
Moody's lowered the rating to "Baa3" from a previous "Baa2" just five months after warning of a possible downgrade for the euro zone's third-largest economy.
The ratings agency said a prime reason for its cut was the government's recently announced budget, which forecast a deficit of 2.4% of gross domestic product (GDP) next year, three times higher than the previous target.
It said the shift towards an expansionary fiscal policy meant Italy's public debt would likely remain around the current 130% of GDP in the coming years, rather than decline.
"That makes Italy vulnerable to future domestic or externally-sourced shocks, in particular to weaker economic growth," Moody's said in a statement.
Concerns over Rome's expansive budget plans have weighed heavily on Italian government bonds in recent weeks, with the spread between German and Italian benchmark 10-year paper hitting five and half year highs on Friday.
The coalition government, which took office in June, has said it needs to increase spending to boost Italy's anaemic economy.
The budget promises to introduce a minimum income for the poor, cut taxes and water down a 2011 pension reform.
"Most of the government's spending increases are structural in nature, implying that they will be difficult to reverse," Moody's wrote.
Moody's said the planned measures should boost the country's output, but predicted that they would have less impact than the government was predicting.
"The economic plans of the government, while supportive of growth in the near term, do not amount to a coherent programme of reforms that will lift Italy's mediocre growth performance on a sustained basis," it said.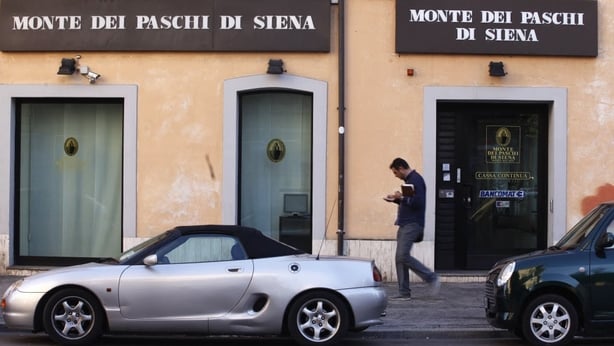 Underscoring growing concern over Italy, the European Commission sent Rome a warning letter on Thursday over the budget, the first formal step of a procedure that could lead to Brussels rejecting the budget and to fines against Italy.
The government has said it intended to plough ahead with its budget regardless.
Fitch on August 31 cut its outlook on Italy's "BBB" rating to "negative".
S&P has said it would review its ratings on Italy on October 26. The agency rates Italy's debt "BBB" with a stable outlook, following an upgrade from "BBB-" last October.
Moody's said it was maintaining a stable outlook because "Italy still exhibits important credit strengths that balance the weakening fiscal prospects."
It listed these strengths as Italy's large and diversified economy, substantial current account surpluses of above 2% of GDP, a near balanced international investment position and high wealth levels amongst Italian families.
Meanwhile, the Italian government is ready to sit and discuss its budget targets with European Union authorities, Deputy Prime Minister Luigi Di Maio said today.
He also restated that the populist coalition had no plan to leave the euro.
Italy has come under fire in Brussels with a plan to lift the budget deficit to 2.4% of economic output next year from 1.8% in 2018.
The EU Commission has labelled Rome's 2019 draft budget an unprecedented breach of EU fiscal rules.
Di Maio told Italian radio that Italy would send a letter to the commission explaining its reasons for sticking to the 2.4% goal, adding that the government was ready to "sit at the table".