UK banks could face potential credit rating downgrades if there is a disorderly Brexit as this would be likely to trigger a domestic political crisis and economic contraction, credit rating agency Standard & Poor's has said.
S&P said that UK banks' earnings and balance sheets would provide a solid cushion against a disorderly Brexit.
"Their current ratings and/or outlooks may not prove to be consistent with a disruptive Brexit accompanied by a severe economic shock," it added however.
Britain and the European Union are aiming to reach agreement on a divorce settlement in time for an EU summit next week.
S&P said it expects an orderly departure in March followed by a transition period to the end of 2020.
But it added that some financial institutions have reached a point of no return and are setting up new hubs in the EU to avoid disruption.
Even with an orderly Brexit, there would be pressure on banks to shift euro-denominated clearing of transactions, such as derivatives, from London-listed LCH to the EU, S&P said.
Fitch Ratings, a rival ratings agency, said that UK banks are well funded to face a no-deal Brexit, but could face challenges if wholesale markets were disrupted for a lengthy period.
"Their ratings should be able to withstand economic deterioration in the no-deal scenarios," Fitch said in a statement.
S&P reiterated warnings from the Bank of England earlier this week that derivatives markets face disruption from a no-deal Brexit unless the EU allows EU customers to continue using LCH, part of the London Stock Exchange, that clears the bulk of euro denominated swaps.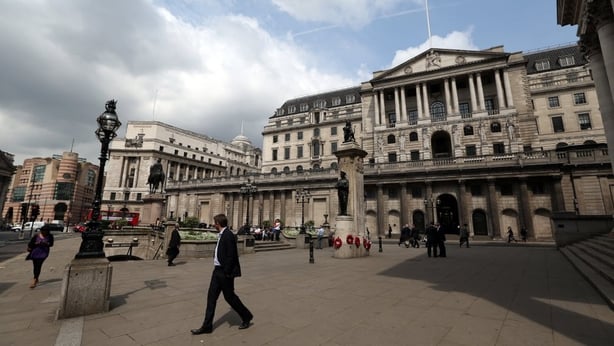 Some euro clearing of these transactions has already moved to rival central counterparty (CCP) Eurex in Frankfurt.
The EU is in the process of introducing a law that would require LCH to be supervised by the bloc's regulators as well as the Bank of England if it wants to continue serving EU customers.
"While dual supervision could yet be a negotiated middle ground for one or more UK CCPs, it appears challenging to apply effectively in practice, not least when clear and rapid decision making is required in a crisis," S&P said.
Clearing houses such as LCH act as a financial backstop if transactions they handle run into trouble.
Pressure to shift euro clearing would moderately affect LCH, S&P said.
Fitch said there would be significant negative consequences for banks and financial stability if no interim solution was in place for derivatives ahead of a no-deal Brexit.