US President Donald Trump launched a second day of criticism against the Federal Reserve today.
He called the Fed's interest rate increases a "ridiculous" policy that was making it more expensive for his administration to finance its escalating deficits. 
"I'm paying interest at a high rate because of our Fed. And I'd like our Fed not to be so aggressive because I think they're making a big mistake", Trump said in an interview on Fox & Friends today. 
It was his second broadside against the US Fed in the last 24 hours.
This followed a sell-off on Wall Street partly attributed to investors fully adjusting to the Fed's steady rate increases, and an uptick in particular in yields on long-term US Treasury bonds which are an important, more secure alternative to stock investments. 
Past presidents have criticised their central bankers, but this was an unusual run of invective even for Trump. 
Since the close of last night's trading session on Wall Street he has called the Fed "crazy," "loco," "ridiculous," and "too cute".
He also said its rate increases are "too aggressive," and "a big mistake."  
"The problem that I have is with the Fed. The Fed is going wild. I mean I don't know what their problem is but they are raising interest rates and it's ridiculous", Trump said late night. 
"The problem in my opinion is Treasuries and the Fed. The Fed is going loco and there is no reason for them to do it and I'm not happy about it," he added. 
World markets slump amid Wall Street 'correction' pic.twitter.com/7BBuMDlzSN

— RTÉ Business (@RTEbusiness) October 11, 2018
A Fed official said the bank would not comment on the president's remarks.
Global economic leaders including International Monetary Fund head Christine Lagarde came to the Fed's defence.
She noted that the independence of monetary policy from the influence of elected officials has become a touchstone of effective economic governance, and helps prevent politicians from using cheap money to further their own interests.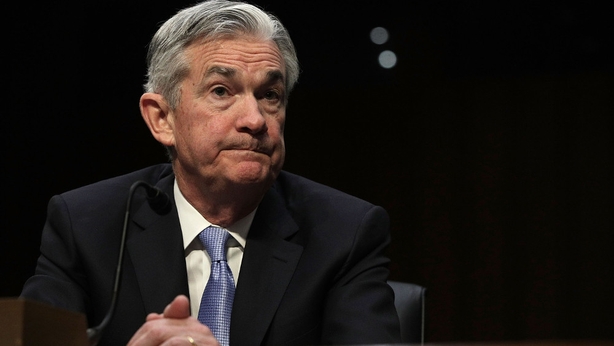 At IMF meetings in Bali, Lagarde said she "would not associate" Fed chair Jerome Powell "with craziness." 
The Fed raised interest rates last month, and is expected to do so again in December. 
Fed officials including Powell - Trump's handpicked chair - have said pointedly that they will not be influenced by comments from elected officials, and will make decisions based on economic data. 
That has so far been strong enough to warrant steady rate hikes, a sign from the Fed's perspective of an economy that has recovered more completely from the 2007 to 2009 financial crisis. 
At just over 2%, the Fed's short-term policy rate remains low by historic standards, and most indexes of borrowing costs and credit flows still regard broader financial conditions as "loose" and conducive to economic growth. 
The yield on the 10-year US Treasury note has risen to around 3.1% from around 2.1% over the past year. 
The gradually rising rates, Fed officials say, are meant to guard against any quick run-up in inflation, while remaining low enough so far for the recovery and a strong run of job growth to continue. 
The policy could eventually bite harder into parts of the economy that are both sensitive to interest rates and connected to politically important industries, such as cars and home construction and sales.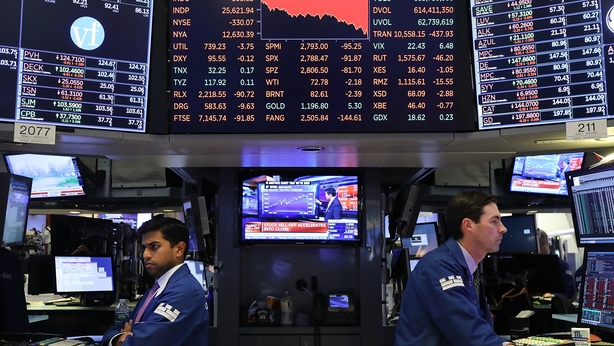 US President Donald Trump also said that last night's stock market sell-off was in fact a long-awaited "correction".
Donald Trump's use of the word correction to describe the sell-off could be significant.
A stock market correction is defined as a decline of at least 10% from the high point of the past 52 weeks, suggesting that major US indices have further to fall. 
Despite last night's sell-off, the S&P 500 would still need to more than double its losses. It has fallen nearly 5% from its all-time closing high on September 20. 
The Nasdaq has fallen 8.5% from its record closing high on August 29. An additional 1.5-percentage-point fall would confirm a correction for that index.