US job growth slowed sharply in September as Hurricane Florence depressed restaurant and retail payrolls.
But the US unemployment rate fell to near a 49-year low of 3.7%, pointing to a further tightening in labour market conditions.
The Labor Department's closely watched monthly employment report today also showed a steady rise in wages, suggesting moderate inflation pressures.
This could ease concerns about the economy overheating and keep the Federal Reserve on a path of gradual interest rate increases.
US non-farm payrolls increased by 134,000 jobs last month, the fewest in a year, as the retail and leisure and hospitality sectors shed employment.
Data for July and August were revised to show 87,000 more jobs added than previously reported.
The US economy needs to create roughly 120,000 jobs per month to keep up with growth in the working-age population.
Economists polled by Reuters had forecast payrolls increasing by 185,000 jobs in September and the unemployment rate falling one-tenth of a percentage point to 3.8%.
US Federal Reserve Chairman Jerome Powell said earlier this week that the economy's outlook was "remarkably positive" and he believed it was on the cusp of a "historically rare" era of ultra-low unemployment and tame inflation.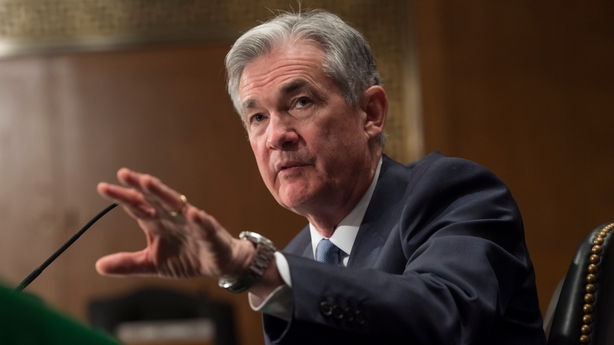 The Fed raised rates last week for the third time this year and removed the reference in its post-meeting statement to monetary policy remaining "accommodative."
A robust labour market is underpinning the economy and together with high savings could support consumer spending as the stimulus from the Trump administration's $1.5 trillion tax cut package fades.
The Labor Department said it was possible that Hurricane Florence, which lashed South and North Carolina in mid-September, could have affected employment in some industries.
It said it was impossible to quantify the net effect on employment.
Payrolls are calculated from a survey of employers, which treats any worker who was not paid for any part of the pay period that includes the 12th of the month as unemployed.
Many of the dislocated people will probably return to work.
The household survey showed 299,000 people reported staying at home in September because of the weather, while 1.489 million employees worked part-time because of the weather.
The drop of two-tenths of a percentage point in the US unemployment rate from 3.9% in August pushed it to levels last seen in December 1969 and left it near the Fed's forecast of 3.7% by the end of this year.
Average US hourly earnings increased eight cents, or 0.3%, in September after rising 0.3% in the previous month.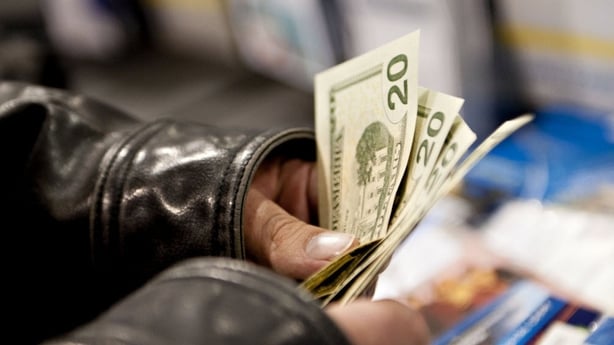 With September's increase below the 0.5% gain recorded during the same time last year, that lowered the annual increase in wages to 2.8% from 2.9% in August, which was the biggest rise in more than nine years.
Wage growth remains sufficient to keep inflation around the Fed's 2% target.
As more slack is squeezed out of the labour market, economists expect annual wage growth to hit 3%.
The average workweek was unchanged at 34.5 hours, today's figures show.
While surveys have shown manufacturers growing more concerned about an escalating trade war between the US and China, that does not appear to have affected hiring.
In fact, the Fed's latest survey of national business conditions reflected concerns about labour shortages that are extending into non-skilled occupations as much as about tariffs.
Washington last month slapped tariffs on $200 billion worth of Chinese goods, with Beijing retaliating with duties on $60 billion worth of US products.
The US and China had already imposed tariffs on $50 billion worth of each other's goods.
The trilateral trade agreement between the US, Canada and Mexico was salvaged in an 11th-hour deal on Sunday.
Today's jobs figures show that US manufacturing payrolls increased by 18,000 in September.
US construction companies hired 23,000 more workers last month after increasing payrolls by 26,000 jobs in August.
Employment in the leisure and hospitality sector fell by 17,000 jobs, the first drop since September 2017.
Retail payrolls dropped by 20,000 jobs last month, the figure also revealed.