The Central Bank is seeing evidence of a significant supply response to a damaging scarcity of housing in Ireland but it will take a number of years to catch up, Governor Philip Lane said today.
"There is a supply response happening but given the many years of underinvestment, this cannot close the gap completely.
"This remains a multi-year challenge," Professor Lane told told the Finance, Public Expenditure and Reform Committee today.
Professor Lane also said that caps on mortgage lending set by the central bank were "biting", at least for rises in Dublin house prices that have begun to slow down.
Earlier, the Central Bank Governor said that Irish banks have paid out over €0.5 billion to customers caught in the tracker mortgage overcharging issue.
The examination of the issue is the Central Bank's largest, most complex and significant customer review it has ever undertaken.
Professor Lane told the Finance, Public Expenditure and Reform Committee today that banks have identified about 38,400 affected customers so far.
The banks have given €580m to these customers by the end of August, an increase of about €120m since the end of March, he said.
The Central Bank plans "more intrusive, targeted conduct supervision of those firms that pose the greatest potential harm to consumers," Professor Lane also told the committee.
According to Professor Lane, four of the five main lenders are close to completing the redress and compensation phases.
The Central Bank is "exerting significant pressure" on the remaining lender to finish its process, he added.
He also said the bank's examination of the tracker mortgage issue exposed a clear lack of a consumer-centred culture among the banks.
Consumer-focused cultures in banks still under-developed pic.twitter.com/0b23ffoDkJ

— RTÉ Business (@RTEbusiness) October 4, 2018
The Central Bank's recent Culture Report found that the banking system was still falling short in terms of embedding a truly consumer-focused culture in the banks, despite their efforts to improve it.
Professor Lane said the report found that bank executives were continuing to operate in a "fire-fighting" mode remnant of the crisis, with too much focus on short-term and legacy issues and insufficient attention paid to consumer interests.
He said it was clear that consumer-focused cultures in the banks remain under-developed and will only be embedded successfully if "banks work to overcome obstructive patterns of behaviour".
Meanwhile, the Central bank Governor also cautioned that European regulators need to be braced for financial market volatility if very clear progress is not evident in Brexit negotiations by November.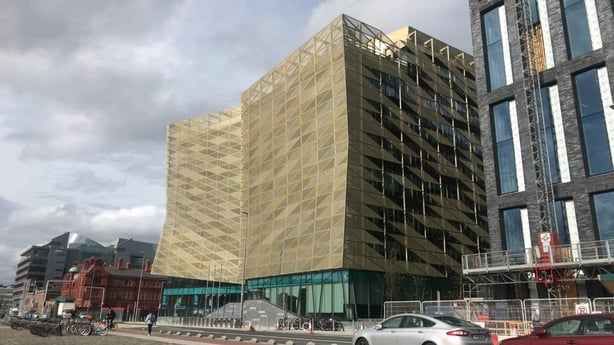 "If in the coming weeks the probability of a hard Brexit goes up, that can be in itself damaging even if it ends up to be okay by the end of March (when Britain leaves)," Mr Lane said.
"Unless there is very rapid and very clear progress within this month and November, if it's not evident by then, then we will be witnessing this volatility until that final answer is there," he added.
Earlier he had told the committee that the Central Bank was seeing a surge in financial services firms seeking to set up or extend their operations in Ireland as a result of Brexit and is processing over 100 applications.
The Central Bank last year said it had received over 100 enquiries from London-based companies examining moves.
But today's update suggests that firms are triggering plans on how to serve their customers once Britain leaves the European Union.
"The potential activities range from: banks; investment firms; trading venues; electronic money institutions; commercial insurance; and retail insurance," Professor Lane told the Finance, Public Expenditure and Reform Committee today.
Although the Central Bank boss said that that Brexit will be negative for Ireland's economy and financial system, the growth of its international financial centre as a result of neighbouring Britain leaving the bloc is seen as one of the opportunities.
Barclays, Legal & General Investment Management and Standard Life Aberdeen are among the companies who have chosen Dublin as a post-Brexit base against stiff competition from rival centres including Luxembourg, Frankfurt and Paris.
The Governor of the Central Bank also told the Finance Committee today that value of sterling may fall further than economic models predict after Brexit.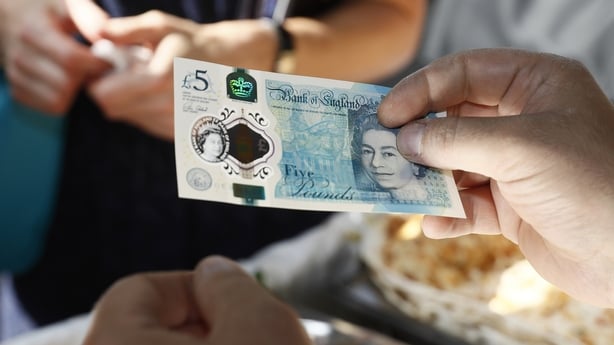 Philip Lane said that economic models do not take account of the actions of financial market traders, who may drive the British currency lower after the UK leaves the EU.
He said that all economic models predict a fall in the value of sterling as a result of Brexit, but he added that the models underestimate the likely extent of the falls because they do not factor in the actions of traders in bond, currency and equity markets, who may well act to drive sterling lower.
This will have further negative consequences for Irish exporters.
The Governor said all forms of Brexit will be negative for the Irish and British economies under all circumstances.
The Central Bank chief also said there was no bubble or speculative mania driving office developments in Dublin.
He said instead office developments were being driven by a number of international investment firms building out plots they had bought at low prices during the recession.
He said he saw no signs of a second wave of speculative building following them.
According to Professor Lane, a change in international financial conditions could cause these investment firms to pullout of the Irish and other markets at the same time.
But he said this would have little impact on Irish financial institutions, which are not heavily exposed to the commercial market as in pre-crisis times.