UK consumers lost some of their confidence in early September - before Prime Minister Theresa May's latest setback on Brexit - but companies were more upbeat, two surveys showed today.
Britain's headline gauge of consumer confidence, compiled by market research firm GfK for the European Commission, slipped to -9 from -7 in August.
The index remained in its range since the 2016 referendum decision to leave the European Union.
Economists who took part in a Reuters poll had mostly expected the reading to slip back slightly less to -8.
Joe Staton, GfK's client strategy director, said the approach of Brexit in March was affecting how consumers felt about the economy, with no clarity yet on whether Britain and the EU will clinch a transition deal.
"When respondents talk about their personal finances, the scores are still positive. But for the general economy, they can only reflect on the obvious uncertainty surrounding Brexit," Staton said.
We need your consent to load this rte-player contentWe use rte-player to manage extra content that can set cookies on your device and collect data about your activity. Please review their details and accept them to load the content.Manage Preferences

May was rebuffed last week by fellow EU leaders who dismissed her plan for Britain to continue to trade freely with the bloc in goods and agriculture.
The GfK survey was conducted between September 1 and 15, before the September 20 EU summit.
Despite the nervousness reported by GfK, Britain's consumers have shown little sign of letting the approach of Brexit affect their spending.
UK retail sales figures were much stronger than expected in July and August, helping the overall economy.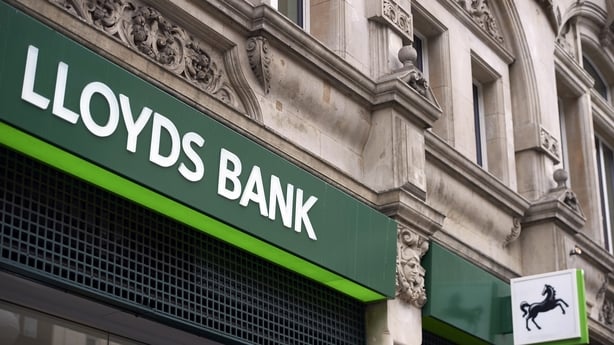 A separate survey of businesses by Lloyds bank - which was also conducted before the EU summit last week - showed a recovery in confidence in September, reversing a fall in August when it sank to a nine-month low.
More companies taking part in the Lloyds survey thought Brexit was having a positive rather than a negative effect on their prospects, again reversing August's findings.
But the overall level of business confidence of 29% remained below levels of around 40-50% before the Brexit referendum in 2016.
Another survey today from the British Chambers of Commerce showed one in five British businesses will relocate some or all of their operations to the EU in the event of a no-deal Brexit.