The Bank of England kept interest rates on hold today and highlighted greater financial market concerns about Brexit, a month after raising rates for only the second time in more than a decade.
The Bank of England said its nine rate-setters voted unanimously to hold rates at 0.75%, in line with economists' expectations in a Reuters poll.
The bank said there had been limited domestic developments since its August 2 meeting, other than on Brexit.
"Since the Committee's previous meeting, there have been indications, most prominently in financial markets, of greater uncertainty about future developments in the (EU) withdrawal process," the Bank of England said.
The Bank of England's regional staff reported businesses were tightening cost control and holding off on investment ahead of Britain's March 2019 withdrawal from the European Union.
UK exporters saw a 40% chance that Brexit would hurt their sales.
But Bank of England staff raised their forecast for third-quarter growth to 0.5% from 0.4%, partly due to stronger consumer spending over an unusually warm summer.
Most economists polled by Reuters do not expect the Bank of England to raise rates again until after Britain has left the EU.
The Bank of England reiterated today that business, financial market and household reaction to Brexit would affect the path for monetary policy.
The coming six to eight weeks are due to see intensive talks between London and Brussels to hammer out details of the divorce deal, and some of May's own lawmakers strongly resist her preferred compromise.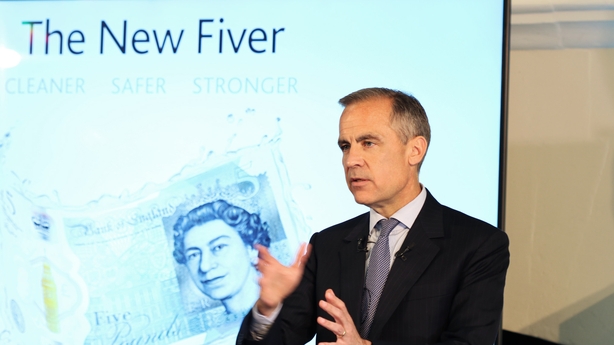 Earlier today, Governor Mark Carney - whose own term was extended this week until January 2020 to help smooth the post-Brexit transition - was spotted entering Prime Minister Theresa May's official residence before she met senior ministers to discuss a 'no deal' Brexit.
Mark Carney warned legislators last week that if Britain left the EU without a trade deal, economic difficulties could squeeze British households' incomes for years to come.
The Bank of England also said today it also saw greater headwinds to global growth, especially if the US and China implemented recently announced protectionist trade measures.
The Bank of England raised interest rates in August because it believed the economy was running close to full capacity, which risks causing inflation to continue overshooting its 2% target even once the effect of sterling weakness has faded.
Its August forecast for growth this year was lacklustre at 1.4%, which would be the weakest annual expansion since 2012 as the inflationary effect of sterling's post-Brexit fall hurt consumers and trade worries dented business demand.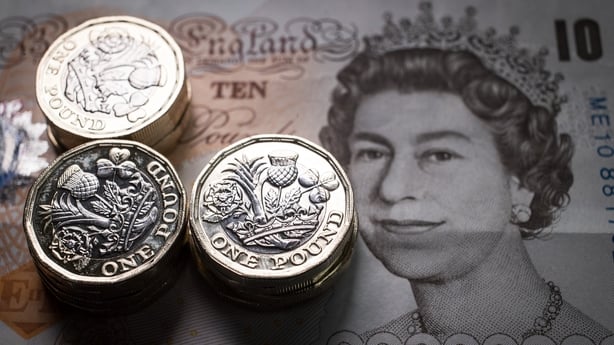 Mark Carney said after August's rate rise that households could reasonably expect about one quarter-point rate rise a year going forward, assuming the economy grew as expected.
The Bank of England today kept to its standard line that ongoing tightening of monetary policy was likely to be needed if the economy grew as forecast, but that any rate rises would be limited and gradual.
UK inflation data for July came in a shade weaker than the Bank of England had expected, at 2.5%.
But economic growth in the three months to July was faster than most economists had predicted at 0.6%, after one of the hottest summers on record encouraged Britons to spend more on barbecues and at bars and restaurants.
UK labour market data shows increased tightness, too. The jobless rate is holding at its lowest since 1975, and wages - excluding volatile bonuses - are growing at a rate last exceeded three years ago.
Bank of England staff said businesses were offering staff pay deals in a 2.5-3.5% range, higher than a year before, due to "elevated" recruitment difficulties.