The European Central Bank kept policy unchanged as expected today, staying on track to end bond purchases this year and raise interest rates next autumn despite protectionist moves around the globe drag on growth. 
With inflation rebounding and growth levelling off at a relatively healthy pace, the ECB has been gently removing stimulus for months.
It believes that a range of risks from protectionism to emerging market turbulence and Brexit will not be enough to derail a growth run now into its sixth year. 
Making only a nuanced tweak to its policy stance, the ECB said it would halve its monthly bond purchases to €15 billion from October, firming up its previous language, which said only that such a move was anticipated. 
But it maintained its stance that bond buys are expected to end by the close of the year and that interest rates will stay unchanged at least until next summer. 
Some analysts say the unusually long horizon for that policy guidance will leave the bank on autopilot for months.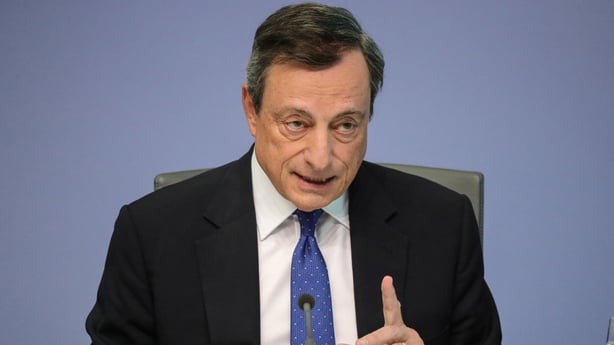 ECB President Mario Draghi announced at his news conference small cuts to the ECB's growth forecasts for this year and next, citing weaker foreign demand, and noted external risks such as rising protectionism and financial market volatility. 
"The risks surrounding the euro area growth outlook can still be assessed as broadly balanced," he added.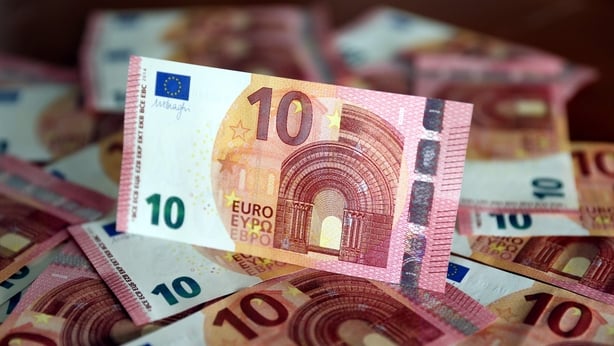 For markets, the policy meeting proved largely uneventful, with the euro hovering around $1.1620. 
"When does a central banker know that he (or she) has done an immaculate job? When quantitative easing is brought to an end and financial markets could hardly care less," commented Carsten Brzeski, Chief Economist at ING Germany. 
The European Centra Bank said it now expects growth of 2% this year and 1.8% next, slightly lower than its previous forecast of 2.1% and 1.9%.
It maintained its forecast of annual inflation at 1.7% up to 2020, with Mario Draghi insisting that was consistent with the bank's target of near 2%. 
The ECB has kept rates in negative territory for years and bought more than €2.5 trillion of debt, depressing borrowing costs and driving up growth following a double-dip recession that nearly tore the 19-member currency bloc apart. 
While the scheme has produced results, inflation is rising more slowly than once hoped and much of the ECB's firepower is exhausted, leaving it with few tools to fight the next downturn. 
With today's decision, the ECB's deposit rate, currently its primary interest rate tool, will remain at -0.4% while the main refinancing rate, which determines the cost of credit in the economy, will remain at 0%.