Uncertainty over Brexit and its impact on the pound is making it hard to predict the future profitability of Primark, the owner of the discount fashion chain has warned. 
Associated British Foods also owns major sugar, grocery, agriculture and ingredients businesses.
It kept its financial guidance for the year to September 15, but said forecasting for the 2018-19 fiscal year was much tougher. 
Shares in the group, majority owned by the family of chief executive George Weston, fell as much as 3.7% today, taking losses for the year to over 20%. 
"Of all the years that I've sat in this chair, this coming year is one of the most difficult to give guidance on because there is this uncertainty of the Brexit outcome," finance director John Bason told Reuters. 
"The exchange rate if we have a negotiated outcome or a hard Brexit would be quite different," he said. 
With Britain yet to secure an agreement to define its future relations with the European Union, officials have said an October deadline is expected to slip into November. 
Primark, which accounts for about half of AB Foods' revenue and profit, sources the majority of its goods in dollars from the Far East, making it exposed to exchange rate swings. 
For Primark's coming 2018-19 year, merchandise for autumn/winter has been secured at fixed exchange rates. 
If spring/summer ranges are secured at current exchange rates, the group would expect Primark's 2018-19 operating margin to be in line with 2017-18's 11%. 
Primark trades as Penneys here.
"That 'if' has got that caveat," said Bason, noting exchange rate volatility was likely given the intense Brexit negotiations in the next few months.
AB Foods forecast "progress" in group adjusted operating profit and adjusted earnings per share (EPS) for 2017-18, saying strong profit performances from its Primark, grocery, agriculture and ingredients businesses would more than offset a weak outcome from its sugar operation.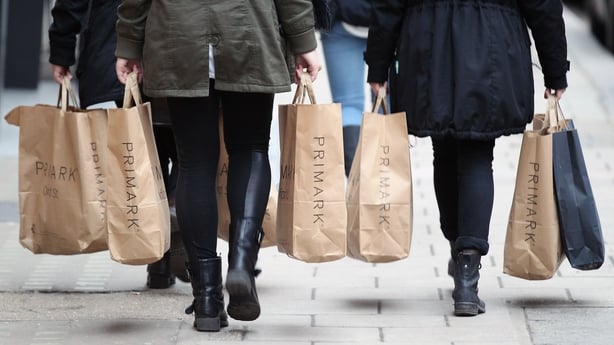 Analysts are on average forecasting adjusted operating profit of £1.41 billion and adjusted earnings per share of 133.3 pence for 2017-18, Reuters data shows, up from £1.36 billion and 127.1 pence in 2016-17. 
AB Foods said it would take a currency translation hit of £20m. 
It said Primark sales were expected to rise 5.5% at constant currency rates as increased selling space offset a 2% fall in like-for-like sales. 
Primark performed particularly well in Britain, with like-for-like sales seen up 1.5%. 
The group has warned AB Sugar's revenue and profit will be well down on last year due primarily to significantly lower EU prices affecting its UK and Spanish businesses.