New Central Statistics Office figures show the volume of output in the building and construction industry increased by 13.9% in the second quarter of this year compared to the same time last year.
The CSO noted that output volumes increased by 18.8% in residential building work.
Volumes in non-residential building work rose by 12.7% and civil engineering work by 8.3%, the CSO added.
Today's figures also show that the volume of output in building and construction increased by 1.9% in the three months from April to June compared to the first three months of the year.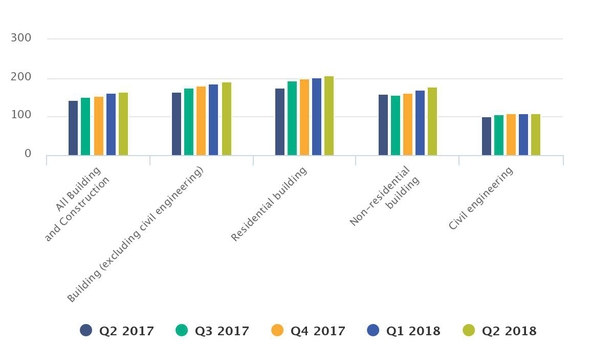 The volume of non-residential building work grew by 5.6%, while residential building work was up by 3.3%.  But output in civil engineering work decreased by 1.5% in the quarter.  
Given what it called the unprecedented low base the figures start from, the CSO said it will continue to monitor the quality and comparability of the data.