The number of Americans filing new claims for unemployment aid fell to near a 49-year low last week and private payrolls rose steadily in August.
The new figures pointed to sustained labour market strength that should continue to underpin economic growth. 
The economy so far appears to be weathering an escalating trade war between the US and China as well as tensions with other trade partners, including Canada, the European Union and Mexico, which have rattled financial markets. 
This likely keeps the Federal Reserve on track to raise interest rates this month for the third time this year. 
The Labor Department said that initial claims for state unemployment benefits dropped 10,000 to a seasonally adjusted 203,000 for the week ended September 1, the lowest level since December 1969. 
Economists polled by Reuters had forecast claims rising to 214,000 in the latest week. 
The four-week moving average of initial claims, considered a better measure of labour market trends as it irons out week-to-week volatility, fell 2,750 last week to 209,500, also the lowest level since December 1969.
Though there have been reports of some companies either planning job cuts or laying off workers because of uncertainty caused by the Trump administration's protectionist trade policy, that has not yet been reflected in the claims data. 
Economists say given labour market tightness, employers were reluctant to lay off workers. The US labour market is viewed as being near or at full employment.
Separately, the ADP National Employment Report showed private payrolls increased by 163,000 jobs last month. Data for July was revised to show private hiring rising by 217,000 jobs instead of the previously reported 219,000 positions. 
Economists polled by Reuters had forecast private payrolls increasing by 190,000 jobs last month.
The ADP report, which is jointly developed with Moody's Analytics, was published ahead of the government's more comprehensive employment report for August, which is due tomorrow. 
The ADP report has a spotty record predicting the private payrolls component of the employment report. 
According to a Reuters survey of economists, non-farm payrolls likely increased by 191,000 jobs in August, which would be an acceleration from the 157,000 jobs created in July.
The unemployment rate is forecast slipping one-tenth of a percentage point to 3.8%, revisiting an 18-year low touched in May.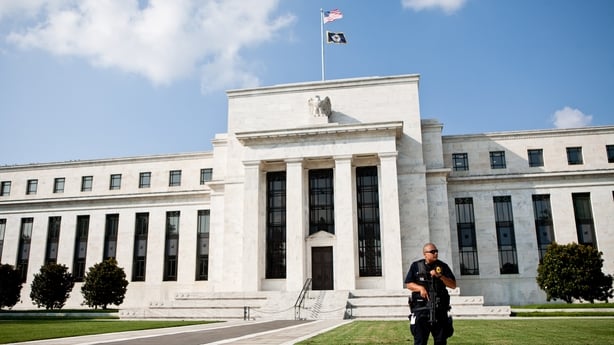 Should the August employment report meet market expectations tomorrow, that would likely seal the case for a rate increase at the Fed's September 25-26 policy meeting. 
The US economy grew at a 4.2% annualised rate in the second quarter, the fastest in nearly four years. 
Consumer and business spending data in July have suggested solid economic growth early in the third quarter. But there are concerns that the trade tensions could hurt confidence and undercut spending.