Telecommunications company Eir has said it is committed to rural Ireland, despite withdrawing its bid for the National Broadband Plan. The company said it is spending €250m rolling out fibre broadband to 330,000 homes, farms and businesses. Eir announced results for the full year to the end of June today and said its EBITDA increased by €11m or 2% year on year, while operating costs declined by €21m or 4%.
Eir CEO Carolan Lennon said the company was "very committed to rural Ireland and always has been." Ms Lennon said Eir saw continued improvement in its underlying performance indicator, with more customers connecting to its fibre broadband.
"We have 365,000 customers on fibre now. We also saw our customers increasingly bundle our products, and consume more of our TV content than ever before, which shows that our underlying strategy in terms of bundling and convergence is working," the CEO said.
The last 12 months has been a transformational time for Eir with new telecoms owners, NJJ, coming on board in April. The group committed further investment in telecoms infrastructure in Ireland. Eir is going to invest €1 billion over the next five years, rolling fibre out to 1.4 million urban and semi-urban homes, and increasing its mobile network by 25% more sites. It also plans to launch 5G in 2019.
We need your consent to load this rte-player contentWe use rte-player to manage extra content that can set cookies on your device and collect data about your activity. Please review their details and accept them to load the content.Manage Preferences
Eir pulled out of the National Broadband Plan earlier this year, but the company remains critical to the fate of the plan since it owns most of the country's telecoms infrastructure. It has been working with the remaining bidder Enet for a number of months. Enet plans to use Eir's infrastructure as part of its bid. "We have been working with them on their technical design, and supporting them in making our infrastructure ready for use when they start rolling out the National Broadband Plan," Ms Lennon said.
When asked if Eir is willing to negotiate on the price it will charge Enet to cross its rural network, Ms Lennon said its prices are set by ComReg. "They are the independent regulator and the prices are derived from the cost of building and maintaining that infrastructure. We are working tirelessly with Enet on the plan for broadband, but the pricing is based on ComReg's regulated prices, and it is very expensive to erect and maintain poles in rural Ireland, and our regulated prices reflects that," she said. "The ESB has infrastructure that the Department could use, but our prices are regulated so we look to ComReg for pricing decisions on poles," she added.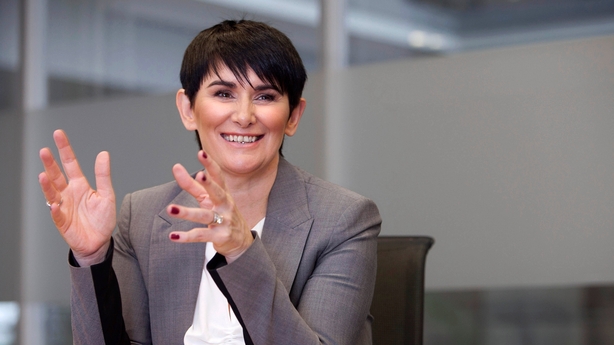 Eir is threatening to sue the telecom regulator over what the company has described as an "unfair burden" of having to maintain rural telephone lines without State subvention. The CEO said this does not mean that Eir is not committed to rural Ireland. "We absolutely are, and I think the evidence of that is that we are the only telecoms company rolling fibre out in rural Ireland. We are spending €250m rolling fibre out to 330,000 homes, farms and businesses in rural Ireland."
Eir expects to complete this project by next summer. "We are very committed to rural Ireland and always have been. That money is all Eir's money, there is no Government subsidy involved in that. It's about us bringing fibre across the country," Ms Lennon said.
***
Cairn Homes eye favourable market conditions
One of the country's largest housebuilders, Cairn Homes, has scaled its business in a considered way and its CEO said the firm is pleased with the part it will play in the supply of new homes in Dublin and the greater Dublin area.
Market conditions are certainly very favourable for house building in Ireland, with the country in the middle of a housing supply crisis. Cairns Homes CEO Michael Stanley said, "We feel we are doing our bit. It is important that we scale and do that in a considered way, that takes time. We started this business over four years ago, and we're now starting to see the benefits of that early mover advantage that we had as a well capitalised house builder."
10% of all the homes that Cairn builds will be used for social housing, in line with legislation. The company is working with one of the local authorities in South County Dublin on plans to fast-track and deliver more than 10% of units in the short term at its development in Shackleton in Lucan.
Cairn Homes company completed 293 homes in the first half of the year compared to 94 in the first half of last year. It today reported a gross profit margin of 20% which is in line with the full year forecast.
The company delivered strong margins in the first six months, but Mr Stanley said he is probably more pleased with the scale of the business today. "We are building on 13 sites which will deliver over 3,000 homes in the coming years, and we hope to sell and complete over 800 homes this year," he said.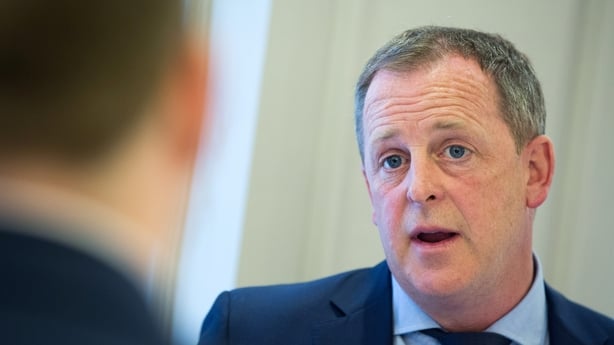 "We have a broad mix of product. We are building in Rathgar, Donnybrook and Hanover Quay in Dublin. We also build a lot of starter homes in more suburban areas in Dublin, and that's probably our core business." Of the 800 homes that Cairn Homes build this year, the company says over 500 will be competitively priced for first time house buyers, and that price point is around €325,000.
"We don't really think that house price inflation is a good thing," Mr Stanley acknowledged. "Nobody wants to see house prices running away and not being affordable for our customers. Access to credit and mortgage approval are very important. Our mortgage rates are still approximately double the EU average, that makes them more expensive for our customers. I think the real challenge still remaining is the disappointing level of supply. The supply response hasn't been what people would have hoped and expected over the last few years," the CEE said.
The reason for the shortage of supply in housing, according to Mr Stanley, is simply that the country built so little for 10 years and it is taking time to recover. "From a Cairn perspective, we've had to scale in a considered way. We are pleased with the part we will play in the supply of new homes in Dublin and the greater Dublin area."