A new report has predicted that house prices are set to grow at a "rapid" 9.5% this year and 8% in 2019 as the housing supply catches up with demand.
The report from S&P Global Ratings noted that house prices were up by 12% in June compared to the same time last year with the strength of the economy a key supporting factor.
S&P predicted that ongoing supply shortages will continue to be a factor in continued house price growth.
It noted that legacy capacity constraints - both in terms of people and investment - continue to restrict how many homes can be built, despite the construction sector seeing a rapid recovery.
"But this comes from such low levels that even if house completions were to continue to grow at their extraordinarily strong current rates - of 30% annually in the first half of this year or an annualised 7,950 units - it would still take until early 2021 for supply to meet demand - estimated at 35,000 units per year," it stated.
But it added that as supply improves, excessive pressure on house prices should gradually subside.
S&P also said that increased buying by institutional investors - both domestic and international - has underpinned house price growth.
It said that almost 20% of all residential property transactions last year were conducted by institutional investors, including small scale buy-to-let buyers.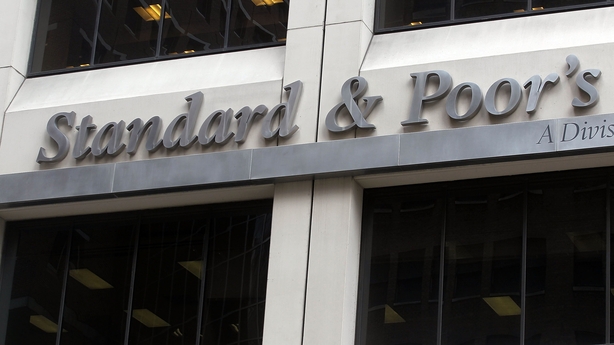 S&P said it was forecasting considerable downside risks to the Irish economy from a disruptive Brexit next March.
It said this would affect the significant cross border trade in both goods and services with Northern Ireland and hence the Irish economy as a whole.
But given the supply shortages, S&P said that house price growth would likely only slow and not turn negative in the event of such a downside.
"The increased activity of foreign investors in the housing market would also likely mitigate the impact of reduced activity from UK investors," it added.