WPP today named company veteran Mark Read as its new CEO to steer the world's biggest advertising company through a period of unprecedented change and following the acrimonious exit of its founder Martin Sorrell. 
The 51-year-old takes charge of the $21 billion company at a tough time following a year-long sharp downturn in trading sparked by competition from Google and Facebook and pressure from clients to simplify the business and cut pricing. 
He also knows that Sorrell, still a major WPP shareholder and his one time mentor, will be looking over his shoulder. 
Sorrell wrote to Read and his new chief operating officer Andrew Scott on Sunday to wish them well, encourage them to work together and explained the challenges ahead as he saw them, a person familiar with the matter said. 
Sorrell, 73, has already set up a new company which in July beat WPP in the race to buy a Dutch digital agency. 
Read, who joined WPP in 1989, said today the industry was going through "structural change, not structural decline" and that he planned to rejuvenate WPP by combining the power of its creative agencies with improved technology and analytics. 
"It is a challenge that we're keen to get on with," he told Reuters. 
"What makes WPP special apart from its people is the power of creativity, imagination and ideas but we need to combine that with an understanding of how technology is reshaping our industry," he added.
Read was seen as the leading internal candidate after he spent almost nine years on the board from 2006 to 2015. 
He has also worked on strategy, client retention and digital operations since he wrote to Sorrell asking for a job almost three decades ago. 
He stepped up in April to run the company as a joint chief operating officer alongside Scott. WPP said that Scott would continue in that role while Roberto Quarta has resumed his role as non-executive chairman. 
Senior colleagues, former executives and analysts have told Reuters they believed Read's proven track record from running the WPP digital agency Wunderman combined with his knowledge of the sprawling business made him the right man for the job. 
"The conditions under which Martin left were such that there is a premium in appointing someone who knows the ropes and can smooth things down," analyst Claire Enders told Reuters, ahead of the announcement.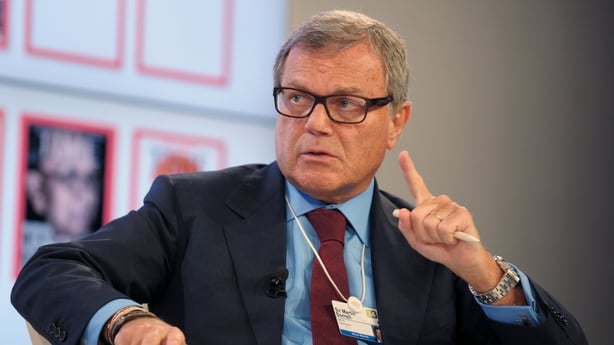 Sorrell, the driving force behind WPP, quit in April over a complaint of personal misconduct, which he denied. 
WPP, which has been dogged by repeated investor rebellions over the size of Sorrell's pay, said Read would receive an annual salary of £975,000 and an annual bonus at 250% of salary plus a long-term incentive scheme. 
In 2017 Sorrell had a base salary of £1.15m plus long-term incentive schemes that have, over the years, paid out tens of millions of pounds.
Read takes over a company that spans the globe and through some of the most storied names in advertising, such as JWT, Ogilvy and Grey, provides adverts along with market research, media planning, public relations and data analytics. 
WPP is looking to get back ahead of its peers Omnicom and IPG in the US, France's Publicis and Havas and Japan's Dentsu. 
The British group largely outperformed the market for years but lost its way in 2017 with organic growth disappearing. 
Analysts say WPP owns some of the best assets in the business but in recent years clients such as Unilever have called for it to restructure so they can deal with fewer agencies and staff and receive a more cohesive service. 
Executives within WPP said Read and Scott have already set a different tone. "He knows the business as well as anyone, having been at the right hand of Martin all this time," the head of one of WPP's businesses said. 
Read has a chance to start to win over the financial community when he presents first-half results tomorrow. The company has been given a boost by winning six of eight pitches since April, including Mars, Adidas, Mondelez and Shell. 
While that won't feature in the numbers it does give the group a lift in a year when it has said it does not expect to grow net sales. 
He has also disposed of some minority assets and said there would be more news on that tomorrow.